What is RF Microneedling?
Facial plastic surgeon Dr. Anthony E. Brissett utilizes a special technique that creates excellent results for our patients in Houston, TX with a treatment called radiofrequency (RF) microneedling. RF treatments have been around for a number of years and are popular in the cosmetic industry for their skin tightening effects. This specific sort of therapy utilizes heat to stimulate the creation of collagen deep within the skin to reveal a tighter, smoother surface. This technique is then used in conjunction with microneedling in order to optimize the outcomes. At Dr. Anthony E. Brissett, we utilize a groundbreaking device known as Profound that produces firmer skin, a smoother texture, and a glowing complexion.
Reviews
"Each time I have come to Houston Methodist, each staff member, from the help desk, sleep study center, dr's. offices, & diagnostics, have been very kind & more than helpful."
- Anonymous /
Office Visit /
May 31, 2020
"Dr. Brissett is a very caring and compassionate health care provider and so is his Healthcare support staff. He has a very calming demeanor."
- Anonymous /
Office Visit /
May 03, 2020
"Hello, This thank-you note is for the entire wonderful staff of Dr. Brissett's office. I can't thank you enough for all the wonderful & professional customer service I received from you office. I am truly blessed to have had my Septoplasty performed by Dr. Brissett because he truly is the best. This note is long overdue, but comes from the heart. Thank you Dr. Brissett to you and your awesome staff for taking such good care of me :-) Please stay safe during these challenging COVID-19 times. I pray that none of you come in contact w/this pandemic. May God bless you. Respectfully, Evelyn Huebel from El Paso :-)"
- EH /
Other /
Apr 06, 2020
"Dr.Brissett, his staff and everyone I encountered at Methodist were wonderful."
- Anonymous /
Other /
Dec 01, 2019
"The most wonderful doctor ! Could not say enough good things about Dr. Brissett After consulting with 5 doctors for my deviated septum , and cosmetic changes I finally found the right doctor . He listened to my concerns and I could not be happier with the results. His staff is amazing attentive and helpful. If you are looking for ent / plastics Do not go anywhere other than Dr Brissett !"
- C.P. /
Google /
Nov 29, 2023
Previous
Next
What are the benefits of RF microneedling?
A handful of causes can lead to flat, sagging skin along with uneven skin texture. Houston, TX patients who experience such skin symptoms might find that RF microneedling is a fantastic fix for their issues, allowing for benefits from the procedure, including:
Better skin feel, balance, and texture
Stimulation of the body's natural elastin and collagen growth for lasting results
Softened, radiant skin that has a natural result
Overall enhancements to the look of your skin and your self-confidence
Is RF Microneedling Right for Me?
If you're 40 years old or older and are beginning to notice discoloration, smile lines, age spots, and other skin problems, RF microneedling with Profound could be the ideal treatment for you. This treatment is an excellent choice if you wish to:
Firm your skin, producing a more refreshed appearance
Enhance skin feel, tone, and pigment
Treat skin irregularities, like discoloration and blood vessels
Reduce the look of age spots and sun damage
Treat acne scars and other forms of discoloration
Rejuvenate skin for a younger, glowing look
How is RF Microneedling Performed?
Microneedling uses a tool with tiny needles at the end that is rolled carefully around the skin to puncture and make micro-injuries that interrupt the tissues and produce collagen. New collagen and elastin begin to increase in the area as the skin heals, leaving the surface feeling and looking smoother, brighter, and rejuvenated. Combining this advanced technique with RF microneedling technology has enabled us to optimize the results for our Houston, TX patients.
The Profound device works by providing short pulses of radiofrequency energy via an array of 25 sterile, gold-plated microneedles. The energy is transmitted through the needles, which simultaneously puncture your skin and circle back the electrodes to the surface of the skin. The radiofrequency energy warms deeper layers of the skin at levels that offer cumulative and continuing benefits.
What Results Can I Expect from RF Microneedling?
The procedure will take place in-house at our facility utilizing a numbing cream to minimize any discomfort you may feel. During the treatment, the Profound handpiece will slide across the desired treatment areas, repeating the technique until the desired results have been reached. Patients should anticipate tiny pinpoint scabs to become pronounced 24 – 72 hours after treatment, which will naturally shed when the inherent skin has healed. Outcomes become visible as the skin heals over the 3 – 4 weeks after having a microneedling with RF treatment. Optimal results generally need 3 – 4 treatments one month apart.
Does RF microneedling hurt?
Some people feel a bit of discomfort during microneedling, but most patients agree that it's tolerable and worth the results. Our team can provide ways to make your skin feel comfortable during recovery. Dr. Brissett is happy to answer any questions you may have about RF microneedling during a consultation.
How many RF microneedling treatments will I need?
Most patients require 3 – 4 treatments spaced one month apart to address common skin issues and signs of aging. However, this may vary depending on your skin condition and desired results. Our Houston, TX clinic can create a tailored treatment plan after a thorough skin assessment.
How much does RF microneedling cost?
The cost of any treatment is based on the number of sessions needed to meet your cosmetic goals. Cost also varies based on the areas treated. Schedule a consultation with Dr. Brissett to learn more about pricing for your desired treatment area(s). We accept a number of payment options — so sessions are more affordable.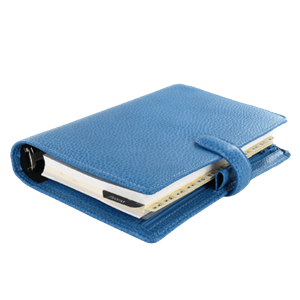 If you're looking to minimize the look of sun-damaged or aging skin, as well as reduce acne scars, wrinkles, or laxity, RF microneedling is a prominent treatment with proven results. Combining radiofrequency skin tightening and microneedling, this outstanding skin repair procedure has grown in popularity and is a top-rated, minimally invasive treatment for our patients in Houston, TX. We welcome you to contact Dr. Anthony E. Brissett to learn more about radiofrequency microneedling with Profound.
Related Posts