A Facelift Can Help Reduce Sagging Skin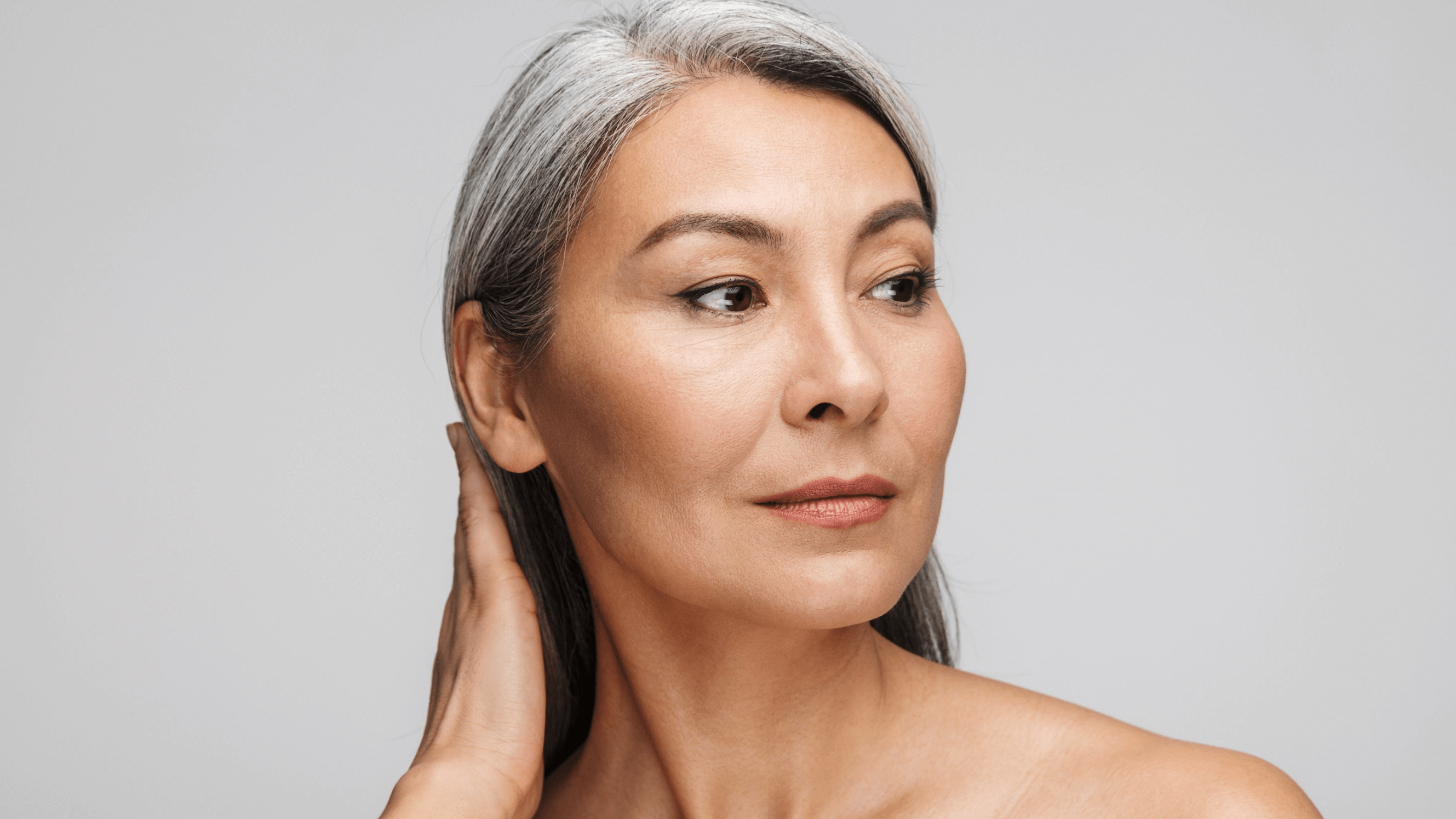 As we age, expose our skin to the elements, or even lose weight, our skin can begin to show signs of sagging. Sagging skin may interfere with our confidence and make us look older than we are. If you're troubled by skin sagging on your face, double board-certified facial plastic surgeon Dr. Anthony E. Brissett can help.
Keep reading to find out how a facelift surgery at Brissett Plastic Surgery in Houston, TX can help boost your confidence.
What causes sagging skin on the face?
Sagging facial skin can be caused by a combination of factors. For example, as we age, our skin naturally loses its elasticity. This can result in sagging and drooping due to a decrease in our body's production of collagen and elastin, the two proteins that give the skin its structure and elasticity.
The skin on our face also thins over time, which can contribute to the appearance of sagging. Not to mention that we're always fighting the downward pull of gravity.
Of course, there are other factors involved in premature skin sagging. Exposure to UV rays from the sun can damage the skin and contribute to sagging by breaking down collagen and elastin. Smoking is another significant contributor to sagging skin since it reduces blood flow and collagen production and damages the skin's elasticity.
Rapid or significant weight loss can also cause the skin to sag. That's because our skin may not have enough time to adjust to the changes in body shape. And if our collagen production has slowed down, it's even harder to get the skin to bounce back.
While sagging skin on the face is a natural part of the aging process and can even be influenced by genetics, that doesn't mean you have to live with it if it makes you unhappy.
How does a facelift help reduce sagging skin?
A facelift, also known as a rhytidectomy, is a surgical procedure that can help reduce sagging skin on the face and reduce the signs of aging. The procedure involves tightening and removing excess skin to help restore a youthful appearance.
There are different types of facelifts, and some are more invasive than others. But it's important to remember that a facelift can only tighten the skin on the bottom part of your face. An eyelid lift or forehead lift (also called a brow lift) may be necessary to address skin on the upper face, and different procedures are involved in dealing with skin on the neck.
During a facelift, Dr. Brissett will make incisions in discreet locations, such as behind the hairline and in the natural folds of the skin. He will then lift and reposition the skin and tissue, and possibly the underlying muscles, depending on the type of facelift you choose. After tightening, he will remove any excess skin before suturing the incisions.
Will a facelift prevent my skin from sagging?
A facelift can provide long-lasting results of a decade or more, depending on your age and the condition of your skin. But a facelift cannot stop time and prevent your skin from sagging in the future. The aging process continues after a facelift, and, over time, the skin may continue to lose elasticity and sag.
However, there are steps you can take to maintain your results and prevent further sagging of the skin. These include using appropriate sun protection, eating a healthy diet, avoiding tobacco, and getting nonsurgical maintenance treatments, such as dermal fillers, BOTOX, and laser skin resurfacing.
Get a facelift for sagging skin in Houston, TX
Getting a facelift at Brissett Plastic Surgery can provide patients with a more youthful appearance that addresses sagging skin caused by aging and lifestyle factors. Depending on your unique situation, we offer different types of facelift procedures, with less-invasive options available for those dealing with moderate facial skin sagging.
To find out which facelift procedure may be right for you, schedule a consultation with double board-certified facial plastic surgeon Dr. Anthony E. Brissett in Houston, TX today.