When it comes to restoring a youthful appearance to the face, perhaps no procedure is more sought out or trusted than the facelift. While facelifts can be extremely effective, they are often given a bad rap due to that unnatural, "tunnel-look" that some patients experience afterwards. However, when double board-certified facial plastic surgeon, Dr. Anthony E. Brissett, performs the surgery, he ensures that the correct techniques are implemented to leave only beautiful, natural results. Dr. Brissett has extensive experience with this procedure, and uses facelifts to transform a patient's appearance by diminishing lines and wrinkles, and tightening loose and saggy skin for dramatic results.
Facelift Reviews
"The doctor listened to my concerns and addressed each one of them. He was very thorough in his explanation regarding what could be done. I respected his clarity and honesty."
- anonymous /
Office Visit /
Dec 29, 2022
"My experience with Dr. Brissett has been and is always a great pleasure. He is an excellent physician with great bedside manner. I would recommend him to anyone who needs facial surgery whether due to injury or for aesthetics. He's awesome at what he does."
- anonymous /
Office Visit /
Mar 10, 2023
"Dr. Brissett and his team exceeded my expectations. Hands down the most efficient and professional office I have visited. A true asset to the Methodist team."
- anonymous /
Office Visit /
Nov 06, 2022
"Always attentive & kind. I have referred many friends!"
- anonymous /
Office Visit /
Dec 28, 2022
"All 5 ratings, this doctor was awesome"
- anonymous /
Office Visit /
Mar 10, 2023
Previous
Next
What are the benefits of a facelift?
Cosmetic injections can only do so much when it comes to reducing unwanted signs of aging. Our skin becomes less elastic and thin over time, while fat pads shrink and cause sagging skin. A facelift restores skin elasticity and volume in a way that injections cannot. Because the results are long-lasting, there is no need for repeated treatments once the surgery is complete. Dr. Brissett knows how to precisely sculpt your face and achieve natural-looking outcomes that make you look years younger.
who is a Candidate for a FACELIFT?
The best candidates for facelift surgery:
Have aged skin with lines, wrinkles, and saggy skin
Have realistic expectations
Desire a long-term solution
Desire a natural look
What to Expect during FACELIFT surgery
Facelift surgery is performed as an outpatient procedure at an accredited surgical facility where the patient is under general anesthesia. With carefully-placed incisions behind the ear and around the hairline, extraneous tissue, skin, and fat are removed from the face. The underlying tissue and muscles are tightened to provide long-term effects from the procedure. Sagging skin is repositioned where it is re-draped tighter for a smooth, natural appearance. Facelift surgery typically takes around 4 hours to complete.
how long is recovery after a FACELIFT?
After a facelift, a dressing will be placed over the surgical site and it will be replaced during the initial follow-up visit. It's normal to experience pain and discomfort, which can be alleviated with medication prescribed by the surgeon. There should also be an expectation of swelling and bruising up to 2 weeks after surgery. After about 2 weeks, most patients can resume normal activities like going back to work and working out. After about 3 weeks, patients are able to notice the dramatic and natural results of the surgery.
While facelifts offer long-term solutions, just like any other surgery, the effects are not permanent since the face will naturally age. However, a patient will still look younger compared to if he or she had never had the surgery.
Will my facelift results look natural?
While your face may feel a little tight during recovery due to swelling, your results won't look stretched or pulled. In fact, most patients say they wish they would have done this years ago, and the positive change in their appearance is amazing. Always choose an experienced plastic surgeon like Dr. Brissett for the most natural-looking results possible.
What about visible scars?
All facelifts leave some degree of scarring, but any incisions we make are hidden in the natural creases and folds of your face. Our team can provide you with detailed but easy-to-follow instructions to minimize scarring and enhance results. We know that a natural look is important to our patients, which is why we focus on achieving this goal.
What is the best age for a facelift?
In our practice in Houston, TX, we commonly perform facelifts on both women and men in their 40s and 50s. However, a facelift can be performed on people who are younger or older as well. For some, the best time for a facelift is when nonsurgical treatments like cosmetic injections are not producing the dramatic and youthful results you want.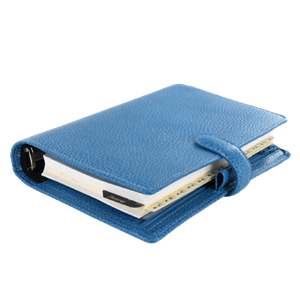 Plan Your Procedure
Procedure Recovery Location

Inpatient or Outpatient
Contact Us
You can turn back the hands of time successfully with a facelift surgery. The surgery can address all the tell-tale signs of aging, such as lines, wrinkles, and saggy skin. Not only will you look years younger, but you'll feel better about yourself. Give our office a call today to inquire about a facelift.
Related Procedures
Related Posts