When it comes to restoring a youthful appearance to the face, perhaps no procedure is more sought out or trusted than the facelift. While facelifts can be extremely effective, they are often given a bad rap due to that unnatural, "tunnel-look" that some patients experience afterwards. However, when double board-certified facial plastic surgeon, Dr. Anthony E. Brissett, performs the surgery, he ensures that the correct techniques are implemented to leave only beautiful, natural results. Dr. Brissett has extensive experience with this procedure, and uses facelifts to transform a patient's appearance by diminishing lines and wrinkles, and tightening loose and saggy skin for dramatic results.
Facelift Reviews
"Facelift and Chemical Peel - Dr. Anthony Brissett is the only doctor I would have ever trusted to do my facelift. I was introduced to Dr. Brissett by my sister who was a facelift patient of his approximately 10 years ago. I have seen Dr. Brissett for Botox and occasional fillers for the past 4 years. We got to know each other over this time period. He knew that with me "less is more" and I knew, without question, that he would go the extra mile to make sure I never got "more", even when he gently suggested that a little more would be ok. Dr. Brissett's discriminating eye, his open and eager desire to hear my thoughts regarding my appearance, his honest assessment of what he felt I needed and his unquestionable skill in restoring a youthful face and never distorting it contributed to my building a solid trust him. When I finally decided to have my facelift, I knew I was in the best possible hands. Dr. Brissett was assuring and attentive after my surgery, always accessible to answer questions regarding aftercare and very accommodating with my follow up appointments. I would highly recommend him to anyone desiring cosmetic consultation and/or procedures. I am one of 5 sisters and we all have absolute trust in Dr. Brissett.While Dr. Brissett's reputation was the reason I initially scheduled an appointment, I quickly came to realize that his wonderful staff, Regina and Andrea and his aesthetician, Annie, are major factors that contribute to my feeling of complete confidence that I am in good hands."
- D. /
RealSelf /
Jan 24, 2014
"65 Years Old and Wanted to Hit the "Refresh Button" - Houston, TX - I spent considerable time researching and interviewing plastic surgeons and came to the conclusion that Dr. Anthony Brissett met all of the criteria that was significant to me. First, he is the Director of Baylor College of Medicine's Facial Plastic Surgery Center and only focuses on head and neck surgery. In my opinion, it is of great importance that his surgical skills are specialized in one area of the body. Secondly, Baylor College of Medicine is an excellent academic institution known for having some of the premier physicians in the world, and Dr. Brissett would not have attained his position unless the institution recognized his expertise. Thirdly, Dr. Brissett really cares about his patients and spends considerable time understanding their concerns, desires and the outcomes they are seeking. He has true compassion for patients, as well as great integrity. He is conservative in his approach, and will not compromise his standards. A patient who is in Dr. Brissett's care does not have to worry that they will look "pulled" or overdone after a facelift."
- H. /
RealSelf /
Feb 25, 2014
"At 67 Years Old Just Wanted to Refresh my Look, Not Change my Look !! - Houston, TX - Dr Brissett takes plenty of time to answer all my questions. If I forget to ask him a question, I know that I can contact his staff, and they will follow up for me."
- W. /
RealSelf /
Oct 07, 2015
"Dear Dr. Brissett, Thank you for returning my call today. You are one of the most beautiful people I've ever met. We should bottle your DNA. Love Deb"
- DD /
Other /
Sep 01, 2016
"I have had the pleasure and privilege of knowing Dr. Brissett for almost 10 years. He is truly the best Dr. We are blessed to have him in Houston. I would highly recommend him. I should also add his staff are so friendly."
- S.N. /
Google /
Oct 02, 2016
Previous
Next
The best candidates for facelift surgery:
Have aged skin with lines, wrinkles, and saggy skin
Have realistic expectations
Desire a long-term solution
Desire a natural look
Facelift surgery is performed as an outpatient procedure at an accredited surgical facility where the patient is under general anesthesia. With carefully-placed incisions behind the ear and around the hairline, extraneous tissue, skin, and fat are removed from the face. The underlying tissue and muscles are tightened to provide long-term effects from the procedure. Sagging skin is repositioned where it is re-draped tighter for a smooth, natural appearance. Facelift surgery typically takes around 4 hours to complete.
After a facelift, a dressing will be placed over the surgical site and it will be replaced during the initial follow-up visit. It's normal to experience pain and discomfort, which can be alleviated with medication prescribed by the surgeon. There should also be an expectation of swelling and bruising up to 2 weeks after surgery. After about 2 weeks, most patients can resume normal activities like going back to work and working out. After about 3 weeks, patients are able to notice the dramatic and natural results of the surgery.
While facelifts offer long-term solutions, just like any other surgery, the effects are not permanent since the face will naturally age. However, a patient will still look younger compared to if he or she had never had the surgery.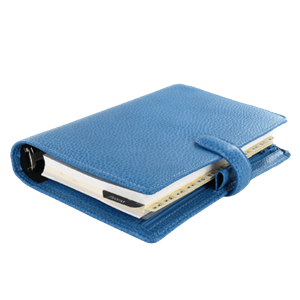 Plan Your Procedure
Procedure Recovery Location

Inpatient or Outpatient
Contact Us
You can turn back the hands of time successfully with a facelift surgery. The surgery can address all the tell-tale signs of aging, such as lines, wrinkles, and saggy skin. Not only will you look years younger, but you'll feel better about yourself. Give our office a call today to inquire about a facelift.
Related Procedures