While cheeks may not seem like such a prominent facial feature, their look can have a dramatic effect on your overall appearance. When cheeks are flat or deflated looking, it can cause a patient to look aged and even unhealthy. Luckily, there's a cosmetic procedure that can effectively treat flat cheeks— cheek implants. When placed by double board-certified facial plastic surgeon, Dr. Anthony E. Brissett, patients are left with a fuller, more youthful look. With a wide variety of shapes and sizes, Dr. Brissett will consult with you on the appropriate choice for beautiful, natural results. During a consultation, Dr. Brissett can also discuss the possibilities of using an injectable filler instead of cheek implants and can go over the pros and cons of both procedures in detail.
Cheek Implants Reviews
"I can't thank you enough for repairing my neck! It looks great. I am so happy with my eyes & browlift. I have always been self conscious about the one eye. They both are normal now & as I mentioned before, I can't stop looking at them in the mirror. the chemical peel on my cheeks & crows feel looks amazing. It definitely softened the skin & even made my pores smaller. I wish I would have done this a long time ago. I am very happy with all the procedures you have done! Dr. Brissett, you & your girls (staff) are one in a million and I appreciate everything y'all do. With sincerest gratitude"
- KK /
Other /
Apr 29, 2021
Previous
Next
who is a Candidate for CHEEK IMPLANTS?
The best candidates for cheek implant surgery:
Have naturally flat cheeks
Have flat cheeks as a result of aging
Have flat cheeks as a result of significant weight loss
Desire a fuller cheek look
Desire a longer-term solution as compared to facial fillers
What are the benefits of cheek implants?
Options like dermal fillers can only do so much to enhance the natural contours of your face. Plus, they are temporary, which means patients will need touch-ups every so often to refresh their outcomes. If fillers are not an option, Dr. Brissett may recommend cheek implants. Implants are designed to provide long-lasting results that appear smooth and natural. As a bonus, cheek implants can reduce sagging skin on the face that tends to cause wrinkles. Our patients love that we can help them feel more confident and rejuvenated overall.
What to Expect during cheek augmentation
Since this is an outpatient surgery, patients will be under general anesthesia at an accredited surgical facility. An incision will be carefully made in the mouth, which will be placed between the cheek and upper gums. A specially made pocket will be created over the cheekbone after the soft cheek tissue has been properly elevated. Then, the plastic surgeon will insert the medical-grade plastic implant, which will be done for both cheeks. Afterwards, the incisions will be stitched up. The entire surgery takes around 1 hour to complete.
how long is recovery after cheek augmentation?
After cheek implants, a patient should expect some level of swelling and numbness in the treatment area. Though rare, some patients may experience bruising. Normal activities, such as going to work, can usually be resumed within a week. Strenuous exercise should be avoided for the first few weeks after surgery. As the swelling resolves over time, a patient can expect to see the full benefits of the surgery over the following few months. Cheek implants have a strong safety record since they are made with the highest quality materials. While cheek implants provide long-term benefits, a patient's face will change due to the aging process, which could impact the look of the implants over time.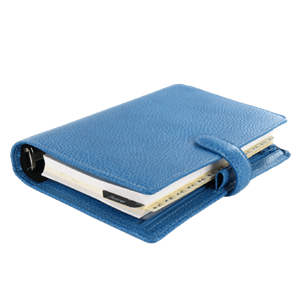 Plan Your Procedure
Procedure Recovery Location

Outpatient
Contact Us
Get Full, Beautiful Cheeks
No longer do you have to settle for those flat, deflated cheeks that you find yourself staring at in the mirror. Transform your cheeks, your face, and your entire appearance with quality cheek implants. Our medical team is highly experienced and looks forward to helping you get back that youthful, full cheek look that you desire. Give us a call today to schedule a consultation.
Who needs cheek implants?
Cheek implants are a fantastic option for men and women who have naturally flat cheeks or age-related volume loss in the cheeks and desire a more youthful, balanced facial contour.
Should I get cheek implants or cheek fillers?
Cheek augmentation can be performed with either silicone cheek implants or injectable dermal fillers, each of which has its own unique set of advantages. Patients looking for a more long-term option for cheek augmentation may benefit from silicone cheek implants, while men and women hoping to avoid the expense and downtime of plastic surgery may be better-suited to injectable fillers for cheek augmentation. Additionally, many cheek fillers can be reversed if needed, which is a compelling benefit for some patients.
How long does cheek augmentation last?
Patients who choose injectable fillers can expect their cheek augmentation results to last for about one year before a repeat treatment may be needed, while silicone cheek implants can provide enhancements that last for years or even decades. It is important to keep in mind that neither fillers nor cheek implants will halt the aging process completely, and patients may notice a change in their appearance over time.
Are cheek implants safe?
Double board-certified facial plastic surgeon Dr. Anthony E. Brissett places patient safety among his highest priorities and is committed to offering only the safest products, procedures, and technologies on the market. Cheek implants used by Dr. Brissett are created from the highest quality medical-grade material and are proven to be safe and effective for the vast majority of patients. FDA-approved materials combined with expert precision and skill make cheek augmentation in Houston, TX an extremely low-risk procedure.
Related Procedures
Related Post