Deep wrinkles on the forehead created by years of facial expressions may cause the eyebrows to droop, which pushes down the eyelids and creates a tired, angry appearance. Brow lift surgery, also known as a browplasty or forehead lift, removes excess skin from the upper face while improving the support structure and reshaping the soft tissue to create a long-lasting improvement that can take years off the patient's face. Houston brow lift specialist Dr. Anthony E. Brissett is a double board-certified facial plastic surgeon who is experienced in several brow lift techniques, including the endoscopic brow lift. He will help each patient create the best treatment plan for their needs and goals. To learn more about the benefits of brow lift surgery, schedule a consultation with Dr. Anthony E. Brissett in Houston, TX.
Brow Lift Reviews
"Dr. Brissett is well mannered, courteous and respectful every time I have seen him. His staff has likewise been nothing but cordial."
- anonymous /
Office Visit /
Sep 16, 2021
"Best customer service from physicians and front-line staff"
- anonymous /
Office Visit /
Feb 15, 2022
"The doctor listened to my concerns and addressed each one of them. He was very thorough in his explanation regarding what could be done. I respected his clarity and honesty."
- anonymous /
Office Visit /
Dec 29, 2022
"My experience with Dr. Brissett has been and is always a great pleasure. He is an excellent physician with great bedside manner. I would recommend him to anyone who needs facial surgery whether due to injury or for aesthetics. He's awesome at what he does."
- anonymous /
Office Visit /
Mar 10, 2023
"Dr. Brissett is excellent. He is obviously very knowledgeable but he also listens and sincerely cares about his patients. I would recommend him highly to anyone that asks."
- anonymous /
Office Visit /
Apr 18, 2023
Previous
Next
What are the benefits of a brow lift?
Drooping skin and furrows in the forehead can make a patient look older and more tired. While many turn to over-the-counter creams and cosmetic injections, these solutions are temporary and may not be enough to reduce sagging or drooping skin. If this sounds like your situation, you may benefit from a brow lift in Houston, TX. A brow lift can elevate drooping brows and create an overall more rejuvenated look. The underlying muscles are also repositioned to ensure natural results. Dr. Brissett can personalize surgery to best suit each patient's features and desires.
Who is a candidate for a brow lift?
Brow lift surgery is a great way for both women and men to refresh their look and to get a more youthful, open appearance. It can help reduce angry or tired-looking brow lines and brighten up the area around the eyes.
The best candidates for brow lift surgery include people who:
Have excess skin, creating folds and creases
Have droopy eyelids and eyebrows
Have dynamic wrinkles on their brow
Want a solution that lasts longer than BOTOX®
Do not need a full facelift
what to expect during a brow lift
Most brow lift surgeries are performed with the patient under general anesthesia as an outpatient surgery at an accredited hospital or surgical center. For brow surgery, incisions are usually small and placed in low visibility areas, such as behind the hairline or the eyebrows. The most common brow lift techniques are the open brow lift, limited incision brow lift, and endoscopic brow lift, which will be chosen based on the patient's goals and their individual features. Once the incisions are made, the doctor will remove any excess skin, then smooth and reposition the muscles and soft tissue to smooth wrinkles and lines while elevating the eyebrows to an appropriate level.
How long is recovery from a brow lift?
Brow lift surgery usually takes about two hours, and once the patient has been cleared by Dr. Brissett, they may be taken home by a responsible adult to recover at home. Most patients take 1 – 3 weeks to recover after a brow lift, but they are generally able to drive and return to work in two weeks. For the first days after the surgery, patients should expect some temporary bruising, discomfort, tightness, and numbness. Dr. Brissett will talk to each patient about what they need to do during their recovery and provide tips for an easier recovery. Patients will need to return for a follow-up appointment in one week to have their sutures removed and their healing progress checked. While visible improvements can be seen immediately, the final results of the brow lift are usually seen about 4 – 6 months after the surgery.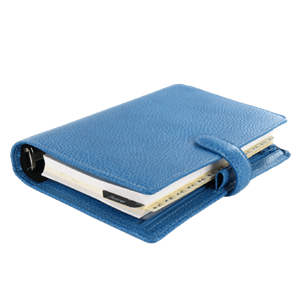 Plan Your Procedure
Procedure Recovery Location

Outpatient
Contact Us
will i look natural after brow lift surgery?
Many patients fear that a brow lift will leave them looking permanently surprised, unnaturally wide-eyed, or like they have obviously had plastic surgery. A board-certified plastic surgeon with experience in brow lift surgery will focus on creating a younger, natural-looking appearance that refreshes the face. Using simulation software, you and Dr. Brissett can decide how dramatic or how subtle you want the results to be. After brow lift surgery, patients will look more awake, more alert, and more like the age they feel.
Contact Dr. Anthony E. Brissett in Houston, TX, or the surrounding area, and let Dr. Brissett give you a personal consultation to see if brow lift surgery is right for you.
What's the best age for a brow lift?
While the majority of brow lift patients are in their 50s and 60s, many men and women seek brow lift at an earlier age to get ahead of the aging process and slow the progression of a drooping brow. Additionally, patients who have a naturally heavy brow or deep forehead lines may benefit from early brow lift surgery in their 40s or before. With the help of visual simulation technology, double board-certified facial plastic surgeon and Houston, TX brow lift expert Dr. Anthony E. Brissett can help you determine how brow lift surgery may enhance your look at any age.
Does brow lift surgery leave visible scars?
When performed by a highly skilled and experienced plastic surgeon, brow lift scars are virtually imperceptible. Dr. Brissett understands the importance of keeping your cosmetic work discrete and takes great care to place his brow lift incisions behind the ears, within the hairline, and in other areas where they can be easily concealed. For patients who are eligible for endoscopic brow lift surgery vs. open brow lift, the resulting scars will be exceptionally small and also well hidden.
How long is brow lift recovery?
Depending on the extent of your procedure, whether any additional treatments are performed simultaneously, and your overall health, you can likely expect to take about two weeks off of work after brow lift surgery. After this time, patients can resume light daily activities, including desk work and walking, though more strenuous physical activity may be restricted for up to 4 – 6 weeks.
Is brow lift permanent?
The results of brow lift can last for years or even decades, in some cases, but it is important for patients to understand that the aging process will not stop after brow lift. Generally speaking, patients who undergo brow lift at an earlier age enjoy longer-lasting results. To preserve your brow lift results over time, it may be helpful to take advantage of nonsurgical treatments as well, including cosmetic injectables.
Related Procedures
Related Posts