One of the facial features that can give away a patient's age more than any other is the eyes. Not only can they develop lines and wrinkles, but bags and extraneous and droopy skin, as well. However, all of these issues can be addressed by Houston Eyelid Surgery specialist Dr. Anthony E. Brissett, a double-board certified facial plastic surgeon, who will transform the eyelids by targeting and removing the extraneous skin, tissue, and fat that affect the upper and/or lower eyelids. Not only will a patient be left looking more youthful, but more refreshed and revitalized with a soft, natural look.
Eyelid Surgery Reviews
"I can't thank you enough for repairing my neck! It looks great. I am so happy with my eyes & browlift. I have always been self conscious about the one eye. They both are normal now & as I mentioned before, I can't stop looking at them in the mirror. the chemical peel on my cheeks & crows feel looks amazing. It definitely softened the skin & even made my pores smaller. I wish I would have done this a long time ago. I am very happy with all the procedures you have done! Dr. Brissett, you & your girls (staff) are one in a million and I appreciate everything y'all do. With sincerest gratitude"
- KK /
Other /
Apr 29, 2021
"The office staff are all wonderful. I They are kind, attentive and efficient. They work well together like a well-oiled machine. I always feel well taken care of in this office!"
- anonymous /
Office Visit /
Jun 26, 2022
"I wouldn't go anywhere else. Dr B and his staff are nothing but courteous and professional and he is fantastic at what he does. From the moment Andrea greets you with her sunny personality you feel like you are in the best of hands. Regina, his nurse, is responsive, professional and kind. Dr Brissett is thorough and a great doctor. He does my treatments and also did my lids and brow lift and I couldn't be happier. He never lets me go "too far", which I appreciate. Andrea makes check out a breeze and always reminds and helps me with my loyalty program points. Love them all."
- RM /
Office Visit /
Aug 14, 2019
Previous
Next
What are the benefits of eyelid surgery?
Drooping skin and fat on the upper eyelids can make you appear tired, angry, or older than your natural age. It can also cause impaired vision in many patients. Eyelid surgery can remove this extra tissue to restore your youthful contours and create a more rejuvenated look. Dr. Brissett can also improve your vision by removing skin that is obstructing your peripheral or side vision. Our goal is to achieve the most refreshed and natural appearance possible.
who is a Candidate for EYELID SURGERY?
The best candidates for eyelid surgery:
Have eyelid issues that cause them to look older
Have vision problems caused by droopy eyelids
Have droopy, down-turned eyelids as a result of aging or genetics
Have bags under the eyes
Desire a more refreshed, rejuvenated appearance
Desire a natural look
What to Expect during EYELID SURGERY
For upper eyelid surgery, the plastic surgeon will make the incision within the natural fold of the eyelid. The incision will be extended outward as much as possible in order to address the extraneous skin folds located on the outside of the upper lid. After the incision is carefully made, the surgeon will remove the excessive fat and skin. Afterwards, the incision will be stitched close with absorbable sutures, which do not require removal by the surgeon.
For lower eyelid surgery, the incision will be placed along the bottom of the lash line to allow the plastic surgeon access to remove the extraneous fat and tissue. A special technique used for patients with puffy lower lids but good skin tone is called transconjunctival blepharoplasty. Patients with dark under eye circles caused by a lack of fat in the area could benefit from injectables or fat fillers to add volume to the area.
Upper/Lower Eyelid Combination
With some patients, both the lower and upper eyelids need to be addressed to correct all issues effectively. When both are combined, surgery can last around 2 hours.
how long is recovery after EYELID SURGERY?
Although eyelid surgery is usually an outpatient procedure performed under general anesthesia in an accredited surgical facility, it can also be performed as an in-office procedure with a milder form of general anesthesia, called twilight sedation. After surgery, patients can expect the eyelids to be bruised and swollen, which can be alleviated with ice packs, medicated eye ointments and eye drops, and elevating the head. These symptoms should last a few days. Eyelid recovery is usually easy for most patients and normal activities can be resumed within a week. Patients should expect natural-looking, younger, more refreshed eyelids after the surgery. In addition, scars shouldn't be visible due to their placement.
Will I have scars after eyelid surgery?
Upper and lower eyelid surgery usually does not cause visible scarring. This is because Dr. Brissett makes every effort to make incisions in the natural creases and folds in your skin. Our staff will also provide detailed information about incision care — so any future scarring is not noticeable to others.
Can I expect post-surgery complications?
Complications after eyelid surgery are rare. Of course, patients must follow our aftercare guidelines to ensure the safest results possible. This includes avoiding excess sun and wind while protecting your eyes from damage. Our team can also show you how to minimize complications such as bruising and swelling with medications and cool compresses.
Will I have better eyesight after surgery?
Drooping skin over the eyelids can cause some vision loss in many men and women. Eyelid surgery is not only a great cosmetic solution but a functional one. Many of our patients can regain their normal eyesight after eyelid surgery.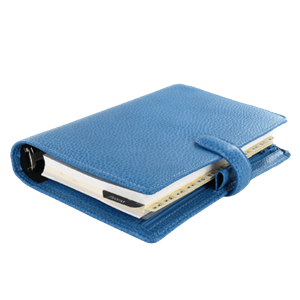 Plan Your Procedure
Procedure Recovery Location

Outpatient
Contact Us
No longer should you allow your eyes to age you beyond your years. Not only can you look younger and more revitalized, but you can also correct vision problems caused by droopy eyelids. When you're ready to transform your eyes and overall appearance, please feel free to give us a call to set up a consultation to learn more about eyelid surgery.
Related Procedures