Prominent ears that are too large and disproportionate for the face can be successfully repaired. This also holds true for ears that stick out too much, are misaligned, or are misshapen. Ear surgery, also known as otoplasty or ear pinning, can address all these issues when performed by Houston, TX double board-certified facial plastic surgeon, Dr. Anthony E. Brissett. Dr. Brissett uses the surgery to not only repair the ears' cosmetic appearance, but also to assuage feelings of anxiety, restore confidence, and improve self-image. The surgery is safe for children as young as 5 or 6 years old.
What Are The Benefits Of Ear Surgery?
A personalized otoplasty (ear surgery) performed by Dr. Brissett can help you or your child achieve a more balanced, harmonious look with great benefits like:
Improving a wide variety of ear issues
Resizing the ears
Repositioning the ears to lay flatter
Correcting congenital ear deformities
Creating a more desirable facial aesthetic
Boosting self-esteem and confidence
Can be done on children as young as five
Ear Surgery Reviews
"Para Dr. Brissett, Que Dios te bendiga por todo lo que han hecho para mi hijo. Muchas gracias."
- G.H. /
Other /
Jul 18, 2016
"They saw me within 5 minutes of arriving."
- anonymous /
Office Visit /
Feb 22, 2022
"You're a great Doctor! God has truly blessed you with a gift. Thank you for all that you have done for my daughter, Mia."
- M.A. /
Other /
Jul 24, 2016
"Excellent Doctor. Thank you"
- CR /
Office Visit /
Aug 29, 2016
Previous
Next
am i a candidate for ear surgery?
The best candidates for ear reconstruction surgery:
Have prominent, sticking out, misaligned, misshapen, or disproportionate ears
Children as young as 5 or 6 to correct ear abnormalities
Have anxiety about the look of their ears
Desire a long-term solution
Desire a natural look
how is ear surgery performed?
During this outpatient surgery, the patient will be under general anesthesia or a lighter version known as "twilight" anesthesia. An incision will be made in the folds of the ear. The plastic surgeon will be able to manipulate the cartilage and skin to reshape the ear. For overly large ears, the extraneous cartilage and skin can be removed. If the ears are misaligned, the surgeon will stitch the ears evenly and in the most appropriate position. After surgery, the incisions will be sutured closed. Since the incisions are made in the natural creases of the ear, there will be no visible scarring. The surgery typically takes around 2 hours to complete.
how long is recovery after ear surgery?
Following ear surgery, the ears will be dressed to provide protection. The dressing will remain in place for around 5 days for children and 2 days for adults. There's little pain or discomfort associated with otoplasty, but patients should expect to experience tenderness and swelling. It's crucial that pediatric patients not touch or bother their ears while they are healing. Results are long-standing and should provide years of positive benefits for patients.
Will the results of ear surgery last?
Usually, the ears grow faster compared to other parts of the body and face, which is the reason why ear surgery can be performed on younger patients with long-lasting results. Dr. Brissett will evaluate the ears and then discuss realistic expectations along with how long the results should last. While the rest of the face and body can change due to age and gravity, the effect on the ears should be minimal. In the event there are dramatic modifications to your ears due to an injury, a second otoplasty could be done.
How old should my child be to consider otoplasty?
Normally, kids about 5 – 6 years of age are ideal candidates for otoplasty. While the ear is usually fully grown, the tissue and cartilage will still be malleable, making it easy to change. This age is also good because it is before they start school or early in their schooling, so they can avoid being teased by classmates. Although a lot of otoplasty patients are kids, Dr. Brissett also performs otoplasty on adults.
Do I need to have both ears done or just one?
Many problems, including ears that are oversized or stick out, occur in both ears, which means both will need to be corrected. During the surgery, Dr. Brissett will shape both ears to make them as equal as possible. However, if just one ear has to be changed, the size and shape will be adjusted to mirror the other ear. When he develops your treatment plan, Dr. Brissett will let you know whether one or both ears need to be addressed.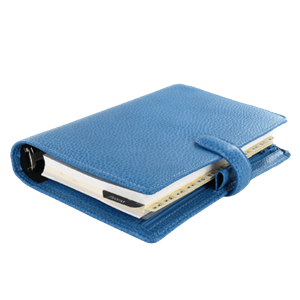 Plan Your Procedure
Procedure Recovery Location

Outpatient
Contact Us
Transform Your Ears Today
Anxiety about your ears as an adult or harassing and bullying at school by classmates for children can have profound effects on self-esteem and self-image. However, ear surgery can vastly improve a patient's appearance and confidence. To learn more about transforming your or your child's ears, give us a call today to schedule a consultation.
Related Procedures
Related Posts