Aged, wrinkled, and dull skin can be rejuvenated and brought back to life with Belotero Balance. This FDA-approved hyaluronic acid dermal filler is not only highly effective but can produce long-standing results, especially compared to other injectables on the market. The key to Belotero is the fact that hyaluronic acid is a naturally-occurring substance found in the body that is essential in providing hydration and can add volume to skin that has been depleted. In fact, Belotero can provide dramatic results for 6 –12 months when injected by Dr. Anthony E. Brissett, a double board-certified plastic surgeon in Houston, TX. Dr. Brissett uses the filler to smooth out moderate to deep lines around the lips, between the nose and the mouth, and on the forehead.
Belotero Balance® Reviews
What Are the Benefits of Belotero Balance?
When it comes to injectables, there are an insurmountable number of options. However, many of our Dr. Anthony E. Brissett's patients in Houston, TX love Belotero Balance. Benefits of this injectable include:
Quick sessions
Long-lasting results
Smooths moderate-to-deep wrinkles in the face
Provides a younger appearance
Results appear to be completely natural
The best candidates for Belotero Balance:
Have moderate to deep lines around the lips, between the nose and mouth (nasolabial folds), and the forehead
Have facial volume loss
Desire long-term results
Desire natural-looking results
Belotero is given as in-office treatment. Though pain and discomfort should be minimal, a local anesthetic can be used beforehand to further limit any pain. The medical professional will assess the target location(s) and determine the dosage to suit the patient's specific needs. Belotero will be delivered through a fine needle to go into the treatment area. Patients should expect to feel a small prick as Belotero is injected. The entire procedure takes around 15 – 30 minutes.
After a Belotero treatment, a patient can expect redness and mild swelling at the injection site, which should resolve within a few hours. Normal activities can be resumed right away, but it's best to avoid exercise for a few hours afterwards. The effects of Belotero should be seen immediately with smoother, more youthful-looking skin. Results from Belotero typically last 6 –12 months.
How much does Belotero Balance cost?
Costs for an injectable filler treatment will vary depending on the brand of filler and the amount used to match your goals. During your initial consult, your injector will create your treatment plan that best fits your needs and goals. We will be able to give you a cost estimate for your treatment and discuss any current specials we are offering.
What is the difference between wrinkle relaxers and dermal fillers?
Wrinkle relaxers, like BOTOX®, adress lines and wrinkles (particularly on the brow and around the eyes) by reducing the movement of facial muscles. Dermal fillers, like Belotero Balance, add volume to your face to fill in wrinkles, fine lines, and depressions. Fillers can also be used to add more volume to your cheeks and lips and rejuvenate the hands.
How long will the results last?
The longevity of your results will depend on what area was treated and how your body reacts to the treatments. In some patients, improvements may last for up to a year, while others may want another treatment after about six months. Touch-up injections can be scheduled at our office in order to sustain your results.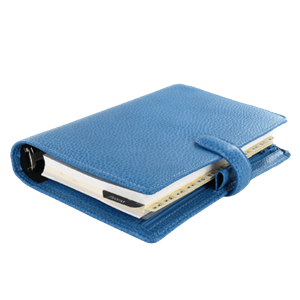 Plan Your Procedure
Procedure Recovery Location

Outpatient
Contact Us
Beautiful Skin with Belotero
Beautiful, youthful skin can now be yours with Belotero Balance. This dermal filler uses hyaluronic acid to replenish skin that has become aged and wrinkled over time. Results are immediate and long-lasting. Contact us today for an appointment to see how Belotero can rejuvenate your skin.
Related Procedures