While there are several varieties of wrinkle relaxers, they all are unique at meeting patients' goals of younger, smoother skin. Houston, TX double board-certified facial plastic surgeon, Dr. Anthony E. Brissett, provides his patients with BOTOX, Dysport, and Xeomin to restore a more youthful look. All of the injectables work to smooth out lines and wrinkles, especially in the upper third of the face.
BOTOX is FDA-approved and is a neurotoxin derived from Botulinum toxin type A and relaxes the muscles whose activity causes lines and wrinkles. It is commonly used for the dynamic wrinkles in the forehead, furrows between the eyebrows, and crow's feet. A very popular "lunchtime procedure," BOTOX treatments typically take 10 minutes then the patient is able to resume their normal activities. Patients will be able to see results 1 - 2 days after their BOTOX treatment that can last up to 4 months. While there are cheaper or discount wrinkle relaxer treatments that claim to work as well as BOTOX, patients will get safer, better results with real BOTOX injected by a board-certified plastic surgeon, like Dr. Brissett. After listening to the patient's concerns and goals during their consultation, Dr. Brissett will develop a unique BOTOX treatment plan to get patients the results they desire. Dr. Brissett uses his extensive training to create a refreshed, but natural-looking appearance that doesn't look frozen or over-done.
Dysport is also FDA-approved and similar to BOTOX where it's also a neurotoxin that controls muscle activity. It's used for moderate to severe lines between the eyebrows. Compared to BOTOX, it's commonly used to treat larger areas.
Xeomin is FDA-approved, as well, and is a neurotoxin that's used to halt the muscle contractions that causes lines and wrinkles. Chemicals are blocked to diminish the look of frown lines, which are found between the eyebrows.
BOTOX® and Wrinkle Relaxers Reviews
"Heb s been doing botox and filler for me for about 5 years and his results are always natural looking and perfect. No one ever guesses my age correctly; their usually off by about 10 years. If youb re looking for giant fake looking lips, donb t go to Dr Brissett because he wonb t agree to it. Thatb s the kind of doctor you know you can trust. His staff is also very friendly and courteous. I love seeing Dr Brissett and look forward to my visits. I fly in from wherever I happen to be living just to see him. Heb s worth every penny."
- B.A. /
Superpages /
Jun 07, 2011
"Facelift and Chemical Peel - Dr. Anthony Brissett is the only doctor I would have ever trusted to do my facelift. I was introduced to Dr. Brissett by my sister who was a facelift patient of his approximately 10 years ago. I have seen Dr. Brissett for Botox and occasional fillers for the past 4 years. We got to know each other over this time period. He knew that with me "less is more" and I knew, without question, that he would go the extra mile to make sure I never got "more", even when he gently suggested that a little more would be ok. Dr. Brissett's discriminating eye, his open and eager desire to hear my thoughts regarding my appearance, his honest assessment of what he felt I needed and his unquestionable skill in restoring a youthful face and never distorting it contributed to my building a solid trust him. When I finally decided to have my facelift, I knew I was in the best possible hands. Dr. Brissett was assuring and attentive after my surgery, always accessible to answer questions regarding aftercare and very accommodating with my follow up appointments. I would highly recommend him to anyone desiring cosmetic consultation and/or procedures. I am one of 5 sisters and we all have absolute trust in Dr. Brissett.While Dr. Brissett's reputation was the reason I initially scheduled an appointment, I quickly came to realize that his wonderful staff, Regina and Andrea and his aesthetician, Annie, are major factors that contribute to my feeling of complete confidence that I am in good hands."
- D. /
RealSelf /
Jan 24, 2014
"Dr. Brissett is Fantastic!! - Houston, TX - I think I first saw Dr. Brissett in 06/07, and I still recall how surprised I was at how much time he spent with me and how comfortable I felt talking to him. Today I'm thankful that it was Dr. Brissett's office that I walked into that day because he made me feel like I was beautiful already. I had kind of assumed I would just ask and receive, but despite my valiant effort to convince him that I needed a total over-hall (at 34), he didn't go for it. He put all the right products in all the right places and I looked a little younger, a little more rested, and no one was the wiser. He's very talented. Since that first visit, I've lived in three different states but I fly in to see Dr. Brissett for my Botox and Filler. In all these years I've never seen another doctor for this and I don't plan to. He'll do my brow lift when it's time; and I can trust him to let me know when the time is right. Dr. Brissett is fantastic!!"
- B. /
RealSelf /
Jan 27, 2014
"Always Professional & Friendly - Houston, TX - Going for a visit at Dr. Brissett's office is always a pleasant experience. Their new offices are attractive and comfortable. I've been going to Dr. Brissett for about five years now and have always been pleased. I've had Botox and fillers done there with highly satisfactory results. I know a lot of medical professionals are offering Botox these days (too many), but I think it makes a huge difference to have a doctor who specializes in issues with the head and neck. The whole staff is highly professional and always very friendly. I would highly recommend them."
- M. /
RealSelf /
Oct 07, 2015
"He?s been doing botox and filler for me for about 5 years and his results are always natural looking and perfect. No one ever guesses my age correctly; their usually off by about 10 years. If you?re looking for giant fake looking lips,?"
- B. /
Citysearch /
Jun 07, 2011
Previous
Next
The best candidates for wrinkle relaxers:
Have moderate to severe lines and wrinkles around the eyes (crow's feet), between the eyebrows (frown lines), and on the forehead
Want to temporarily halt muscle activity responsible for wrinkling
Desire short-term results
Desire natural-looking results
Prior to receiving a wrinkle relaxer, a doctor will thoroughly assess a patient's face to determine the appropriate injectable, the correct dosage, and the most appropriate site(s) to inject. Wrinkle relaxers are administered through fine needles and usually don't require numbing. One treatment takes around 30 – 45 minutes, depending on the patient's condition. Treatments are usually needed every few months.
There's no downtime associated with wrinkle relaxers, so patients can go about their normal routine after a treatment. Common side effects are a slight stinging sensation, mild redness, and swelling. The effects from BOTOX usually appear 4 – 7 days after treatment and results can last 3 – 6 months. With Dysport, results can be seen in 1 – 2 days and full results are achieved in around 10 – 14. Results can last 4 – 6 months. Xeomin's results are seen in about 5 – 10 days and results typically last 3 – 6 months.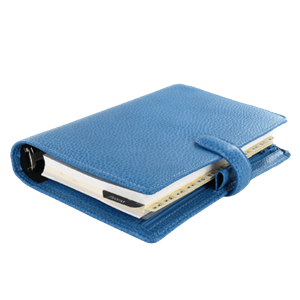 Plan Your Procedure
Procedure Recovery Location

Outpatient
Contact Us
Wrinkle relaxers are a great way to temporarily diminish the look of lines and wrinkles around the forehead and eyes. These treatments are safe enough to be administered several times per year. To find out which wrinkle relaxer is right for you, contact our office to schedule a consultation.
Related Procedures