While there are several varieties of wrinkle relaxers, they all are unique at meeting patients' goals of younger, smoother skin. Houston, TX double board-certified facial plastic surgeon, Dr. Anthony E. Brissett, provides his patients with BOTOX, Dysport, and Xeomin to restore a more youthful look. All of the injectables work to smooth out lines and wrinkles, especially in the upper third of the face.
Benefits Of BOTOX And Wrinkle Relaxers
Wrinkle relaxer treatment plans created by Dr. Brissett and his team offer a wide range of benefits to help you revitalize your appearance, including:
Providing customizable treatment options
Reducing dynamic lines and wrinkles
Working to prevent new wrinkles and lines
Pairing well with dermal fillers and other aesthetic treatments
Treatments are quick and easy
Results are fast
More cost effective than surgery
Proven safety and efficacy
No scarring
BOTOX is FDA-approved and is a neurotoxin derived from Botulinum toxin type A and relaxes the muscles whose activity causes lines and wrinkles. It is commonly used for the dynamic wrinkles in the forehead, furrows between the eyebrows, and crow's feet. A very popular "lunchtime procedure," BOTOX treatments typically take 10 minutes then the patient is able to resume their normal activities. Patients will be able to see results 1 - 2 days after their BOTOX treatment that can last up to 4 months. While there are cheaper or discount wrinkle relaxer treatments that claim to work as well as BOTOX, patients will get safer, better results with real BOTOX injected by a board-certified plastic surgeon, like Dr. Brissett. After listening to the patient's concerns and goals during their consultation, Dr. Brissett will develop a unique BOTOX treatment plan to get patients the results they desire. Dr. Brissett uses his extensive training to create a refreshed, but natural-looking appearance that doesn't look frozen or over-done.
Dysport is also FDA-approved and similar to BOTOX where it's also a neurotoxin that controls muscle activity. It's used for moderate to severe lines between the eyebrows. Compared to BOTOX, it's commonly used to treat larger areas.
Xeomin is FDA-approved, as well, and is a neurotoxin that's used to halt the muscle contractions that causes lines and wrinkles. Chemicals are blocked to diminish the look of frown lines, which are found between the eyebrows.
BOTOX® and Wrinkle Relaxers Reviews
"Dr Brissett is extremely thorough, calm, makes sure all questions asked and answered"
- anonymous /
Office Visit /
May 19, 2023
"Love Dr Brissett and his staff"
- anonymous /
Office Visit /
May 02, 2023
"Fantastic - As Always!"
- anonymous /
Office Visit /
May 23, 2023
"He is excellent!"
- anonymous /
Office Visit /
May 23, 2023
"Dr. Brissett is amazing, I highly recommend to family/friends"
- anonymous /
Office Visit /
Jul 01, 2023
Previous
Next
The best candidates for wrinkle relaxers:
Have moderate to severe lines and wrinkles around the eyes (crow's feet), between the eyebrows (frown lines), and on the forehead
Want to temporarily halt muscle activity responsible for wrinkling
Desire short-term results
Desire natural-looking results
Prior to receiving a wrinkle relaxer, a doctor will thoroughly assess a patient's face to determine the appropriate injectable, the correct dosage, and the most appropriate site(s) to inject. Wrinkle relaxers are administered through fine needles and usually don't require numbing. One treatment takes around 30 – 45 minutes, depending on the patient's condition. Treatments are usually needed every few months.
There's no downtime associated with wrinkle relaxers, so patients can go about their normal routine after a treatment. Common side effects are a slight stinging sensation, mild redness, and swelling. The effects from BOTOX usually appear 4 – 7 days after treatment and results can last 3 – 6 months. With Dysport, results can be seen in 1 – 2 days and full results are achieved in around 10 – 14. Results can last 4 – 6 months. Xeomin's results are seen in about 5 – 10 days and results typically last 3 – 6 months.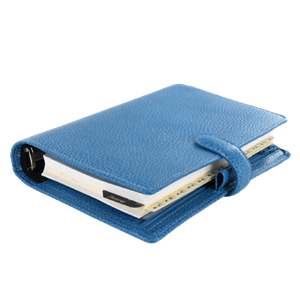 Plan Your Procedure
Procedure Recovery Location

Outpatient
Contact Us
Wrinkle relaxers are a great way to temporarily diminish the look of lines and wrinkles around the forehead and eyes. These treatments are safe enough to be administered several times per year. To find out which wrinkle relaxer is right for you, contact our office to schedule a consultation.
Related Procedures