About Facial Reconstruction
Facial injuries can arise unexpectedly as a result of severe trauma, such as an automobile accident, an animal bite, or a forceful blow. Extensive injuries can also be caused by accidents, such as a fall. In severe cases, facial reconstruction would be warranted to repair not only form, but to restore function, as well. With his keen eye and artistic hand, double board-certified facial plastic surgeon, Dr. Anthony E. Brissett, can provide dramatic, life-altering facial reconstruction to patients. Dr. Brissett uses his skills to repair virtually any part of the face that requires reconstruction. Since this is a highly technical surgery, patients can rest assured they are in the capable hands of Dr. Brissett.
Facial Reconstruction Reviews
"I agree with other comment. Dr Brissett may be good in injections but not good in facial reconstruction. He promised and changed his opinion several times before I decided to cancel my surgery."
- Anonymous /
RateMDs /
Oct 11, 2011
"Dr. Brissett, Thank you so much for what your have done for Robert, putting him back together. Our family is eternally grateful!"
- S.J. /
Office Visit /
Jul 25, 2016
"Dr. Brissett, We were so pleased with your skill when you repaired his eye area and nose, after cancer surgery. Also, your compassion and kind nature. Thank you."
- J.G. /
Other /
Aug 17, 2016
"Dr. Brissett, Thank you so much for what you have done for Robert, putting him back together. Our family is eternally grateful!"
- M.C. /
Office Visit /
Aug 29, 2016
"Dear Dr. Brissett: When I think of my many blessings this year, you are at the top of the list. I will never forget your coming back to the hospital with your staff to stop Tal's bleeding and not letting him go under without you by his side. You are the gold standard (God standard) of what excellence in medical care looks like. Your patients are fortunate (I would say blessed) to have you as their doctor. Thank you for your incredible gift to these children. May God bless you & your family!"
- C.H. /
Other /
Aug 26, 2016
Previous
Next
The best candidates for facial reconstruction surgery:
Have suffered a traumatic injury or accident
Have a loss of function, such as nerve damage
Have extensive cosmetic issues with their appearance
Desire a long-term solution
Desire a natural look
During this procedure, the patient will be under general anesthesia. Reconstructive surgery is usually used to repair fractures and lacerations that affect the cheekbones, jawbone, eye socket, and brow. Bone segments often need to be realigned and held into place. Grafts from other parts of the body and flaps may be used to provide needed coverage and further support. For especially complex cases, multiple surgeries may be needed to fully restore form and function. Depending on the type of surgery and severity, the length of surgery can vary widely. Patients are often able to return home the day of surgery.
Incisions will be stitched close after surgery and the surgical site will be properly dressed. Patients can expect pain, discomfort, swelling, tenderness, and bruising. Pain medication can be prescribed to alleviate these symptoms. Patients will need to visit their surgeon for follow-up appointments in the days, weeks, and months following surgery. The recovery process can be extensive for some patients. Over time, patients will not only notice a dramatic change in appearance but can also expect restored form, such as restoration of facial sensation and proper function of tear and salivary ducts.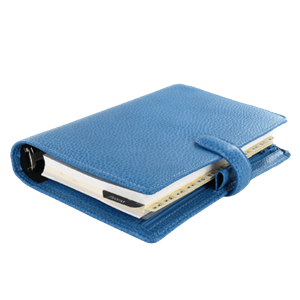 Restore your appearance and facial function with facial reconstructive surgery. The surgery is effective in providing you with the confidence to show your face off proudly. No matter what your condition, we have proven techniques to help turn your life around. Please call our office today to schedule a consultation.
Related Procedures