About Facial Reconstruction
Facial injuries can arise unexpectedly as a result of severe trauma, such as an automobile accident, an animal bite, or a forceful blow. Extensive injuries can also be caused by accidents, such as a fall. In severe cases, facial reconstruction would be warranted to repair not only form, but to restore function, as well. With his keen eye and artistic hand, double board-certified facial plastic surgeon, Dr. Anthony E. Brissett, can provide dramatic, life-altering facial reconstruction to patients. Dr. Brissett uses his skills to repair virtually any part of the face that requires reconstruction. Since this is a highly technical surgery, patients can rest assured they are in the capable hands of Dr. Brissett.
What are the benefits of facial reconstruction?
There are several benefits of facial reconstruction, including:
Repaired appearance and function of facial structures
Customized procedures
Nerve damage repair
Long-term results
Improved self-confidence and quality of life
Facial Reconstruction Reviews
"Dr.Brissett, his staff and everyone I encountered at Methodist were wonderful."
- Anonymous /
Other /
Dec 01, 2019
"Dr. Brissett is a very caring and compassionate health care provider and so is his Healthcare support staff. He has a very calming demeanor."
- Anonymous /
Office Visit /
May 03, 2020
"Each time I have come to Houston Methodist, each staff member, from the help desk, sleep study center, dr's. offices, & diagnostics, have been very kind & more than helpful."
- Anonymous /
Office Visit /
May 31, 2020
"Dr. Brissett is knowledgeable, soft-spoken, kind and caring."
- anonymous /
Office Visit /
Mar 10, 2023
"My experience with Dr. Brissett has been and is always a great pleasure. He is an excellent physician with great bedside manner. I would recommend him to anyone who needs facial surgery whether due to injury or for aesthetics. He's awesome at what he does."
- anonymous /
Office Visit /
Mar 10, 2023
Previous
Next
The best candidates for facial reconstruction surgery:
Have suffered a traumatic injury or accident
Have a loss of function, such as nerve damage
Have extensive cosmetic issues with their appearance
Desire a long-term solution
Desire a natural look
During this procedure, the patient will be under general anesthesia. Reconstructive surgery is usually used to repair fractures and lacerations that affect the cheekbones, jawbone, eye socket, and brow. Bone segments often need to be realigned and held into place. Grafts from other parts of the body and flaps may be used to provide needed coverage and further support. For especially complex cases, multiple surgeries may be needed to fully restore form and function. Depending on the type of surgery and severity, the length of surgery can vary widely. Patients are often able to return home the day of surgery.
Incisions will be stitched close after surgery and the surgical site will be properly dressed. Patients can expect pain, discomfort, swelling, tenderness, and bruising. Pain medication can be prescribed to alleviate these symptoms. Patients will need to visit their surgeon for follow-up appointments in the days, weeks, and months following surgery. The recovery process can be extensive for some patients. Over time, patients will not only notice a dramatic change in appearance but can also expect restored form, such as restoration of facial sensation and proper function of tear and salivary ducts.
Facial Reconstruction FAQ
What corrections can be made with facial reconstruction?
Facial reconstruction can include:
Reconstruction of the face, head and/or neck following a cancer surgery
Nose and ear reconstruction
Cleft lip and palate reconstruction
Treatment of facial trauma
Treatment of scars
Skull base reconstruction
Are the results from facial reconstruction permanent?
Results from facial reconstruction are long-lasting. It is important that you attend your follow-up appointments and follow the aftercare instructions for your best possible results.
Will I have scars after facial reconstruction?
During facial reconstruction surgery, Dr. Brissett works to make scar placement as discreet as possible. You will also receive aftercare instructions that will tell you how to properly care for your wound to reduce as much scarring as possible.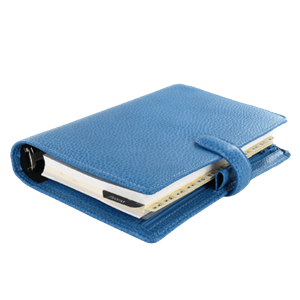 Restore your appearance and facial function with facial reconstructive surgery. The surgery is effective in providing you with the confidence to show your face off proudly. No matter what your condition, we have proven techniques to help turn your life around. Please call our office today to schedule a consultation.
Related Procedures