About Skin Cancer Treatment
After receiving a skin cancer diagnosis, many patients are faced with the prospect of skin cancer treatment, which often includes surgery. Houston, TX double board-certified facial plastic surgeon, Dr. Anthony E. Brissett, uses surgery to treat various types of cancer. Mohs micrographic surgery is used to treat squamous cell carcinoma, melanoma-in-situ, and primary basal cell carcinoma. Since the surgery is so detailed and technical, it's imperative to seek treatment from an experienced surgeon like Dr. Brissett who meticulously performs the surgery to effectively remove a patient's cancer. Successful surgery should provide a patient with a good prognosis and healthy future.
Skin Cancer Treatment Reviews
"If I could give him more than five stars, I would. I lost half of my upper lip, and had a two inch hole in my face between my lip and into the inside of my nose due to skin cancer. It has taken several reconstructive surgery's, and I'm still under his care, and in the process of more reconstructive surgery, but he has repaired me to the point that is almost unnoticeable. So far this journey has taken a year and a half, and it's not over yet. He is kind, caring, and always listens to my concerns. I could not give a higher recommendation to this man. And, I can never thank him enough for giving me my face back. "
- J.G. /
Healthgrades /
Sep 21, 2022
"Dr. Brissett is knowledgeable, soft-spoken, kind and caring."
- anonymous /
Office Visit /
Mar 10, 2023
"There were not any delays. My appointment was right on time."
- anonymous /
Office Visit /
Jul 17, 2022
"I'm just thankful that Dr Brissett and his staff are here for me. I don't know what I would do without them"
- anonymous /
Office Visit /
Jul 17, 2022
"Regina is always prompt in answering through my chart and follow up phone calls."
- anonymous /
Office Visit /
Jul 27, 2022
Previous
Next
What are the benefits of skin cancer treatment?
Skin cancer treatment could be beneficial for many of our Houston, TX patients. Apart from allowing you to attain healthy skin, further benefits are:
More accurate in comparison with different procedures
Normally offers excellent aesthetic improvements
High cure rate for most skin cancers
Low chance of long-lasting scars
Should not harm as much healthy skin
Minimal likelihood of cancer reoccurrence
Quicker healing period
The best candidates for skin cancer treatment:
Have squamous cell carcinoma, melanoma-in-situ, or primary basal cell carcinoma cancer
Have cancerous lesions
Want to successfully get rid of cancer
Cancer surgery is an outpatient procedure and can often be performed right in the office, but it's a labor intensive surgery that can go on for hours. Besides the plastic surgeon, a patient can expect another surgeon, a histotechnician, and a pathologist to be in the room. Before Mohs surgery, the surgeon will numb the treatment area with a local anesthetic. Then, starting from the bottom of the cancerous lesion, the plastic surgeon will remove thin, horizontal layers of the tumor carefully.
As each layer is removed, a histology examination will occur to check for the presence of cancer. During this process, the layers will be dyed and frozen and examined under a microscope. If more cancer is found, more layers will continue to be removed and examined until no more cancer is found.
After all signs of cancer are removed, the wound will be assessed to determine the best way to close it and make it as cosmetically appealing as possible. For some patients, stitching up the wound with sutures is enough. In other cases, reconstructive surgery will be needed to minimize scarring and help the wound blend in seamlessly with the rest of the skin.
Since a local anesthetic is used, there should be minimal pain and discomfort; therefore, pain medication usually isn't required. If there's any pain, over-the-counter medication can be taken. Most patients can return to work and normal activities by the following day. Strenuous exercise and activities should be avoided for about 1 – 3 weeks after surgery. Stitches can be removed about 4 – 14 days afterwards.
The best part of Mohs surgery is its high success rate, which can be anywhere from 75% - 99%, depending on the type of cancer, its severity, and the skill of the surgeon. For example, melanoma-in-situ has a success rate of 75% - 95%, squamous cell carcinoma is around 94%, and primary basal cell carcinoma is 97% - 99%.
Skin Cancer Treatment FAQ
What conditions can excisional surgery treat?
Multiple distinct skin diseases may be treated using excisional surgery. Those who may need excisional surgery include people with skin cancers (including squamous cell carcinoma, melanoma, or basal cell carcinoma), atypical skin spots, or harmless growths. Our specialists can give you further specifics on excisional surgery during your appointment at Dr. Anthony E. Brissett.
What are some strategies I can employ to prevent skin cancer today?
The preferred strategy to prevent skin cancer is to prevent sun damage. Some examples of simple protections you can implement include: Wear sun lotion of at least SPF 30 daily, reapply sunblock every few hours, avoid direct sun exposure from 10 a.m. – 5 p.m., look for a sun lotion with titanium dioxide or zinc oxide, and see a skin doctor annually to have your skin checked.
How dangerous is squamous cell carcinoma?
Even though SCC is not usually life-threatening, it can still spread to other parts of the body if ignored. Should you have indicators of SCC, including a sore or lesion that hasn't cleared after eight weeks, it's a good idea to schedule a visit with a health care professional.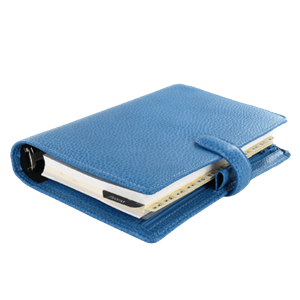 Plan Your Procedure
Procedure Recovery Location

Outpatient
Contact Us
When it comes to treating your skin cancer, choosing the right doctor is imperative. You should look for a doctor with experience and who is highly skilled in Mohs surgery due to its technical nature. Our medical team holds thorough consultations to go over all aspects of the surgery and to answer any questions. If you have been diagnosed with skin cancer and are looking to seek quality treatment, we suggest that you call our office as soon as possible to schedule a consultation.
Related Procedures