About Skin Cancer Treatment
After receiving a skin cancer diagnosis, many patients are faced with the prospect of skin cancer treatment, which often includes surgery. Houston, TX double board-certified facial plastic surgeon, Dr. Anthony E. Brissett, uses surgery to treat various types of cancer. Mohs micrographic surgery is used to treat squamous cell carcinoma, melanoma-in-situ, and primary basal cell carcinoma. Since the surgery is so detailed and technical, it's imperative to seek treatment from an experienced surgeon like Dr. Brissett who meticulously performs the surgery to effectively remove a patient's cancer. Successful surgery should provide a patient with a good prognosis and healthy future.
Skin Cancer Treatment Reviews
"I want to thank you again for your incredible attention and skill in rebuilding my nose after MOH's surgery. You asked me if I was happy, and I was on a difference emotional track in my mind and said, "Yes, my daughter just got engaged". I know you meant happy with my nose. I have so much confidence in your ability that I never felt any anxiety before surgery and even fought another health care provider just so I could go to you. I knew before surgery that I would be happy with the outcome and never doubted my faith in you. Thank you for your kindness shown to me, and may you be continually blessed."
- P.S. /
Other /
Jul 22, 2016
"Dear Dr. Brissett, Thank you for making it possible for me to look into the mirror - - without having to cringe! Two cancer surgeries on my nose within one year! Thank GOd I have you in my corner, and my God continue to bless your talent and you and your family. Best wishes!"
- GO /
Office Visit /
Aug 10, 2016
"Dear Dr. Brissett & Annie. Thank you for your medical expertise and genuine care and a big "Thank You" for your support of the "Look Good...Feel Better" program! I thoroughly enjoyed my personal care and know that many cancer patients benefit greatly from the program. With much appreciation!"
- RH /
Office Visit /
Aug 29, 2016
"Dear Dr. Brissett, You have quite literally "saved" my face and I am able to go out in public and not be noticed as "deformed" - I feel really lovely! What a gift you have been to me! With much appreciation!!"
- RH /
Other /
Oct 04, 2016
"Dr. Brissett, ~ You have been a "gift" to me all year and I want to thank you and wish you a Happy New Year. May love fill all the corners of your home and office!"
- RH /
Office Visit /
Jan 10, 2017
Previous
Next
The best candidates for skin cancer treatment:
Have squamous cell carcinoma, melanoma-in-situ, or primary basal cell carcinoma cancer
Have cancerous lesions
Want to successfully get rid of cancer
Cancer surgery is an outpatient procedure and can often be performed right in the office, but it's a labor intensive surgery that can go on for hours. Besides the plastic surgeon, a patient can expect another surgeon, a histotechnician, and a pathologist to be in the room. Before Mohs surgery, the surgeon will numb the treatment area with a local anesthetic. Then, starting from the bottom of the cancerous lesion, the plastic surgeon will remove thin, horizontal layers of the tumor carefully.
As each layer is removed, a histology examination will occur to check for the presence of cancer. During this process, the layers will be dyed and frozen and examined under a microscope. If more cancer is found, more layers will continue to be removed and examined until no more cancer is found.
After all signs of cancer are removed, the wound will be assessed to determine the best way to close it and make it as cosmetically appealing as possible. For some patients, stitching up the wound with sutures is enough. In other cases, reconstructive surgery will be needed to minimize scarring and help the wound blend in seamlessly with the rest of the skin.
Since a local anesthetic is used, there should be minimal pain and discomfort; therefore, pain medication usually isn't required. If there's any pain, over-the-counter medication can be taken. Most patients can return to work and normal activities by the following day. Strenuous exercise and activities should be avoided for about 1 – 3 weeks after surgery. Stitches can be removed about 4 – 14 days afterwards.
The best part of Mohs surgery is its high success rate, which can be anywhere from 75% - 99%, depending on the type of cancer, its severity, and the skill of the surgeon. For example, melanoma-in-situ has a success rate of 75% - 95%, squamous cell carcinoma is around 94%, and primary basal cell carcinoma is 97% - 99%.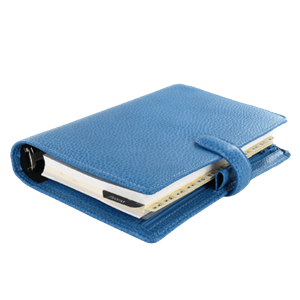 Plan Your Procedure
Procedure Recovery Location

Outpatient
Contact Us
When it comes to treating your skin cancer, choosing the right doctor is imperative. You should look for a doctor with experience and who is highly skilled in Mohs surgery due to its technical nature. Our medical team holds thorough consultations to go over all aspects of the surgery and to answer any questions. If you have been diagnosed with skin cancer and are looking to seek quality treatment, we suggest that you call our office as soon as possible to schedule a consultation.
Related Procedures