Dermaplaning is a gentle yet effective way to exfoliate the skin. It removes dead skin cells from the outermost layer of skin leaving a soft glow to the skin. In the process, fine vellus facial hair is also removed leaving the skin incredibly smooth. With this simple, safe, and effective skin rejuvenation treatment, Medical Aesthetician Annie Christenson at Brissett Plastic Surgery in Houston, TX provides this treatment for patients who want to revitalize their skin. The "Go With a Glow" facial treatment is the most requested treatment. It is a great way to get an exfoliation with no downtime using the dermaplaning and that's appropriate for virtually all patients.
Reviews
"Each time I have come to Houston Methodist, each staff member, from the help desk, sleep study center, dr's. offices, & diagnostics, have been very kind & more than helpful."
- Anonymous /
Office Visit /
May 31, 2020
"Dr. Brissett is a very caring and compassionate health care provider and so is his Healthcare support staff. He has a very calming demeanor."
- Anonymous /
Office Visit /
May 03, 2020
"Hello, This thank-you note is for the entire wonderful staff of Dr. Brissett's office. I can't thank you enough for all the wonderful & professional customer service I received from you office. I am truly blessed to have had my Septoplasty performed by Dr. Brissett because he truly is the best. This note is long overdue, but comes from the heart. Thank you Dr. Brissett to you and your awesome staff for taking such good care of me :-) Please stay safe during these challenging COVID-19 times. I pray that none of you come in contact w/this pandemic. May God bless you. Respectfully, Evelyn Huebel from El Paso :-)"
- EH /
Other /
Apr 06, 2020
"Dr.Brissett, his staff and everyone I encountered at Methodist were wonderful."
- Anonymous /
Other /
Dec 01, 2019
"The most wonderful doctor ! Could not say enough good things about Dr. Brissett After consulting with 5 doctors for my deviated septum , and cosmetic changes I finally found the right doctor . He listened to my concerns and I could not be happier with the results. His staff is amazing attentive and helpful. If you are looking for ent / plastics Do not go anywhere other than Dr Brissett !"
- C.P. /
Google /
Nov 29, 2023
Previous
Next
What Are the Benefits of Dermaplaning?
Dermaplaning sessions at Brissett Plastic Surgery provide smooth and revitalized facial skin to women and men in the Houston, TX area. Benefits of this procedure performed by Annie Christenson include:
Eliminating dead and damaged skin cells
Unveiling healthy, new skin
Encouraging collagen production
Removing unwanted "peach fuzz" facial hair
Supporting healthy skin
Minimizing acne flareups
Brightening the complexion
Providing immediate results
Noninvasive, nonsurgical, and quick treatments
Who is a candidate for DERMAPLANING?
The best candidates for dermaplaning:
Are all skin colors and types
Have fine lines and wrinkles, moderate acne scars, and uneven texture and tone
Desire youthful, better-looking skin with a glow
Great monthly maintenance treatment
Want their skincare products to work more effectively
What happens during DERMAPLANING?
With dermaplaning, this non-invasive procedure is pain free and is used with a facial or a peel. It gently removes the dead skin cells, debris, and fine hair of the top layer of skin. The professional will use short, feathering strokes to improve the appearance of the face. The entire face from the forehead to the chin will be treated and will benefit from dermaplaning. Treatments are performed with a facial or a peel and can be enjoyed about once a month for optimal results.
What Results can I expect from DERMAPLANING?
With dermaplaning, there's no downtime, but there are instantaneous results. Right after a treatment, patients will notice more radiant skin that has a more even tone and texture. The skin will look more youthful and rejuvenated. Also, the skin will look and feel smoother since fine hair was removed. It's recommended to get a series of treatments for the best results.
Is dermaplaning painful?
No, dermaplanining should not hurt. A majority of patients experience no discomfort during a dermaplaning treatment because it only targets the top layer of their skin. Dermaplaning gently removes damaged and old skin cells along with fine hairs to leave you with younger, fresher skin. This gives you a rejuvenated appearance.
Will your peach fuzz grow back thicker?
No, your hair will not grow back thicker after dermaplaning. It is a common misconception that dermaplaning is likely to make your peach fuzz hair grow back thicker, but it doesn't interfere with the normal hair growth process or make it grow back thicker. Dermaplaning eliminates the very top layer of skin along with vellus hair, which does not impact hair thickness or color. Keep in mind that factors like hormone changes may affect hair thickness and growth.
How often should I get dermaplaning done?
For most patients, we will recommend a dermaplaning treatment every 4 – 6 weeks. Of course, this depends on your skin type and any existing concerns you wish to address. During your initial consultation and dermaplaning treatment at our Houston, TX office, your aesthetician can answer any questions you have and help you develop a treatment plan that will best achieve your aesthetic goals.
Can dermaplaning be done at home?
You might have seen at-home kits for dermaplaning, but these are not recommended without professional supervision. At-home dermaplaning treatments can easily lead to cuts, nicks, and other harm to the top layer of facial skin. It is best to leave dermaplaning to a trained professional who is approved to use a scalpel with precision.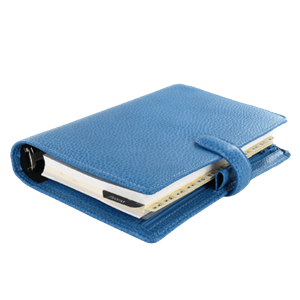 Plan Your Procedure
Procedure Recovery Location

Outpatient
Contact Us
Achieve Radiant, Glowing Skin
That radiant, glowing skin that you have always wanted can be yours with a quick, simple, and gentle dermaplaning treatment. You'll reap immediate benefits with no downtime while avoiding more invasive procedures. To learn more, contact our office for an appointment.
Related Procedures