What are Skin care and Makeup services?
Since every patient is unique and has unique skin care needs, Houston, TX double board-certified facial plastic surgeon, Dr. Anthony E. Brissett, offers custom skin care and make-overs at his practice. Patients are able to meet with a Licensed Medical Aesthetician, Annie Christenson who will help the patient customize a skin care system to meet his or her needs. The Aesthetician can apply camouflage makeup to a patient after certain procedures to provide the patient with a more natural look. Our practice uses the highest quality skin care and makeup products available. These products are designed to not only make the patient look better, but to improve the skin for years to come.
What are the benefits of skin care and makeup?
A great skin and makeup routine using high-quality products has a lot of benefits for an individual's appearance. These involve:
Creating a vibrant, refreshed complexion
Minimizing pore size
Promoting collagen generation
Providing a more radiant appearance overall
Addressing dark spots, acne, and rough feel
Shielding your skin from UV damage
Treating dry skin
Skin care and Makeup Reviews
"I highly recommend Dr. Brissett and Annie Christenson. I fully credit Annie with transforming my skin from being acne prone to having people constantly complimenting me on my skin, and once the acne got under control anti-aging became our next goal. I have been going to Annie for 12 years, and now that I am in my mid 40s, I get compliments about how young I look with only the use of topical treatments thus far. Annie is a miracle worker and the absolute best!"
- K.D. /
Google /
Nov 15, 2016
"The whole staff is very knowledgeable, professional, and friendly. Dr. Brissett recommends a procedure only if you can truly benefit from it. I had my first facial with Annie and she took time to explain every step and the benefits of each procedure. She did a great job and I look forward to see her again. I trust Dr.Brissett and Aesthetician Annie Christenson on their skin care recommendations!"
- AJ /
Office Visit /
Jan 07, 2017
"I really enjoyed the hydrafacial; while it wasn't the usual feel of a day spa, she did wonderfully as helping make it a relaxing experience and environment."
- HK /
Office Visit /
Dec 16, 2016
"I have had 2 appointments with Annie. Both times I was very informed in the procedure that was going to have. Being a senior (72) it is so important that I stay current with different procedures and product."
- LS /
Office Visit /
Sep 09, 2017
"Saw Annie fr a facial...what an asset to have a trained aesthetian in your practice who is so knowledgeable about skin care."
- JV /
Office Visit /
Sep 15, 2016
Previous
Next
Who is a candidate for SKIN CARE AND MAKEUP?
The best candidates for custom skin care and makeup:
Are any skin type and color
Have skin concerns, such as fine lines and wrinkles, aged skin, hyperpigmentation, sun damage, minor scars, and uneven skin tone and texture
Desire better-looking, more radiant skin
Have just had a cosmetic procedure and desires camouflage makeup for a more natural appearance
Want the convenience of take-home products
What happens during SKIN CARE AND MAKEUP services?
During a thorough consultation, the Licensed Medical Aesthetician will discuss the patient's goals and concerns. The Aesthetician will then thoroughly assess the patient's skin to customize and provide guidance while suggesting the right products for the skin. The professional can explain how each product works and answer any questions. For camouflage makeup, the Aesthetician can apply it and explain to the patient the step-by-step process so they can do it at home.
What to expect from SKIN CARE AND MAKEUP services
Depending on the patient's needs and the type of products used, individual results will vary. However, over time, a patient's skin should improve steadily. It's important to follow the aesthetician's instructions and use the products consistently for best results.
Skin care and makeup FAQs
Can I purchase the products used in my skin care and makeup session?
Many of the products which our Licensed Medical Aesthetician will introduce you to during your session are available for purchase. If you find a product you would like to take home with you, please bring this up in your session so that we can either provide you with the product in-office or towards a reputable resaler. You can also call our office to request a product for refills.
Why get my makeup done at a doctor's office?
Many of our patients who receive outpatient procedures may experience marked redness or bruising at the site of treatment. Depending on the intensity of these side effects, Dr. Brissett and our team noted that many individuals needed an extra step before returning to their everyday life. If you are looking for a medical skin care regimen or for some expert camouflage following your cosmetic procedure, look no further than scheduling a consultation with our in-house aesthetician.
What is so special about your skin care products?
At Dr. Anthony E. Brissett, our skin care products are sourced from brands that have a reputation with quality ingredients and clinical testing. These products help us ensure that not only are our skin care options going to be useful, they will also be beneficial for our patients' skin health. In addition, our aesthetician's knowledge means you can work together to create an expert regimen for your skin type and goals instead of guessing for the right products on the drugstore shelves.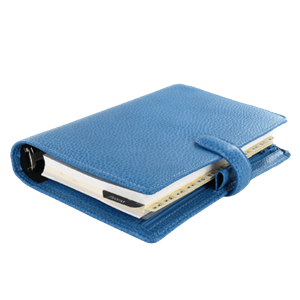 Plan Your Procedure
Procedure Recovery Location

Outpatient
Contact Us
Why get your skin care and makeup products from a store when you can get them customized for your special needs? At our practice, we love designing beauty regimens for our patients to produce the best possible results. Please call us as soon as possible to come in for a one-on-one consultation.
Related Procedures