To safely and gently rejuvenate a patient's face, Medical Aesthetician Annie Christenson, provides the SkinPen microneedling treatment to patients at Dr. Anthony Brissett's Center for Facial Plastic Surgery in Houston. The SkinPen delivers thousands of micro-injuries to initiate the body's wound healing process. The body begins to break down damaged tissue and produce healthy new cells. Dr. Brissett suggests this treatment for patients with uneven skin tone, texture and scar concerns, lines, wrinkles, and skin that need firming.
What are the benefits of microneedling?
Microneedling has gained significant attention in recent years due to its numerous benefits and effectiveness in improving the overall quality and appearance of the skin. It is a versatile procedure that can address various skin concerns, making it a sought-after option for individuals looking to achieve smoother, more youthful-looking skin. At Dr. Anthony E. Brissett, we suggest microneedling for people who have a need for the below benefits:
Low-risk, minimally-invasive treatment option
Minimization of scar tissue, hyperpigmentation, or stretch marks
Better texture and tone of skin
Reduced appearance of loose skin, fine lines, and signs of aging
Stimulates collagen production, improving skin elasticity
Reviews
"Each time I have come to Houston Methodist, each staff member, from the help desk, sleep study center, dr's. offices, & diagnostics, have been very kind & more than helpful."
- Anonymous /
Office Visit /
May 31, 2020
"Dr. Brissett is a very caring and compassionate health care provider and so is his Healthcare support staff. He has a very calming demeanor."
- Anonymous /
Office Visit /
May 03, 2020
"Hello, This thank-you note is for the entire wonderful staff of Dr. Brissett's office. I can't thank you enough for all the wonderful & professional customer service I received from you office. I am truly blessed to have had my Septoplasty performed by Dr. Brissett because he truly is the best. This note is long overdue, but comes from the heart. Thank you Dr. Brissett to you and your awesome staff for taking such good care of me :-) Please stay safe during these challenging COVID-19 times. I pray that none of you come in contact w/this pandemic. May God bless you. Respectfully, Evelyn Huebel from El Paso :-)"
- EH /
Other /
Apr 06, 2020
"Dr.Brissett, his staff and everyone I encountered at Methodist were wonderful."
- Anonymous /
Other /
Dec 01, 2019
"Very pleased with my surgery and follow ups."
- anonymous /
Office Visit /
Sep 07, 2023
Previous
Next
Who is a candidate for MICRONEEDLING?
The best candidates for microneedling:
Any skin type and color
Have skin concerns, such as fine lines and wrinkles, aged skin, hyperpigmentation, sun damage, minor scars, and uneven skin tone and texture
Desire better-looking, more radiant skin
Do not want an invasive surgical procedure
Have realistic outcomes
What to Expect during MICRONEEDLING
The patient's face will be thoroughly cleaned prior to the procedure. A thin layer of numbing gel will be applied for about 20 min. The skin of the face and neck will then be treated with the SkinPen. The treatment will leave the skin red for that evening however by morning make-up can be applied to the face. Treatments can take 60 - 90 minutes to complete.
how long is recovery after MICRONEEDLING?
The downtime may be some redness, swelling and discomfort for that night. The skin may look pink and also feel dry and tight for about 1 day after treatment. Moisturizer should be applied to alleviate these side effects. There will be immediate results after microneedling, where patients should experience smoother, tighter, brighter, and more even-toned skin. For best results 3 treatments are recommended over 3 months accompanied with the SkinFuse 90 day post-treatment products.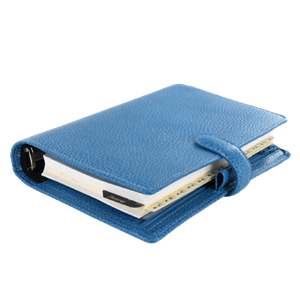 Plan Your Procedure
Average Procedure Time

30 – 60 Minutes

Procedure Recovery Location

Outpatient
Contact Us
Can I combine other treatments with microneedling?
During the process of microneedling, channels are created in your skin that make it easier for treatments to reach the deeper layers. That's why microneedling is often combined before other treatments, like special serums or PRP (platelet-rich plasma). Microneedling with PRP is more commonly known as a Vampire Facial®. In your initial consultation, Dr. Brissett can explain which treatments would enhance your microneedling and which would most benefit your skin.
How many treatments are recommended for optimal results?
Usually, patients need 3 – 6 microneedling treatments to see optimal results, although the concrete number of sessions you need will depend on your skin's condition and your goals. Microneedling can be safely performed every 4 – 6 weeks. In your initial consultation, Dr. Brissett will estimate the number of sessions you might want based on your skin and goals. Once you have reached your goal, Dr. Brissett recommends getting touch-up sessions every six months.
Is microneedling safe for everyone?
On the whole, microneedling is appropriate for all skin tones and types. Skin abrasions created by microneedling are so minor there are usually no side effects afterward. Microneedling can be applied to most skin areas, including the face, arms, neck, chest, and legs. Microneedling isn't recommended if you have been on Accutane within the last 2 – 3 months, as well as if you have herpes simplex, an open wound, or an active skin infection. In addition, you may not be able to get microneedling if you're nursing, pregnant, or undergoing radiation therapy. If you have concerns about your eligibility for microneedling, be sure to mention them in your initial appointment consultation with Dr. Brissett.
Related Procedures
If you think that you can benefit from microneedling, please give us a call. Our friendly staff would love to explain the advantages of this procedure, as well as answer any questions you might have. We'll schedule you for a consultation to learn more so you can make an informed decision.
Related Post