Nasal fractures are a common occurrence and, in fact, they are the number one cause for broken bones of the head and face. These fractures can result from trauma and accidents, such as automobile accidents, forceful blows, falls, and sport injuries. Bones often have to be realigned and reshaped through nose bone repair surgery not only for aesthetic purposes, but also to alleviate any associated breathing problems. Houston, TX double board-certified facial plastic surgeon, Dr. Anthony E. Brissett, can skillfully address fractured bones, as well as affected cartilage, to restore both the nose form and function. It's suggested to wait 2 – 3 months after developing the fracture to obtain the best results from surgery.
Nasal Fractures Reviews
"50 Year Woman Without a Palate an Has a Saddle Nose Defect - Houston, TX - Dr. Anthony E. Brissett gave me my life back, he also made me pretty again. Several years ago I had an infection that caused a defect in my nose. The defect affected my looks and breathing which also affected my speech. As the years went on breathing became more difficult. I seen dozens of doctor's always the same answer, I'm sorry cant help you and I would always have this defect.Then I met the greatest most kindest caring doctor in the whole world, Dr. Brissett. He not only gave me hope ,He said I can fix your nose which should help your breathing. Not only did he help my looks, My breathing and speech are perfect also. Not only did he give me my looks, breathing and speech he also gave me my pride and dignity back. I'm very grateful to Dr. Brissett he is a great surgeon and wonderful doctor who is a blessing to his profession. Thank you with all my heart Dr. Brissett for giving me my life back and making me pretty again."
- T. /
RealSelf /
Feb 16, 2014
"Broken and Collapsed Nose in an Accident. Houston, TX - I highly recommend Dr. Brissett!!! I broke my nose while dancing and getting ready for a show. I lost a lot of blood and the whole experience was overwhelming. I am 30 years old and I have never been hurt or been to the ER. It all changed on my 30th birthday when I had the accident. My friend accidentally hit me with the back of his arm and broke it. I was recommended to Dr. Brissett from the ER I went to. I called his office the next day so he can check my nose and make sure all was ok. He saw me the next day. He wanted to make sure I didn't have any damage inside my nose that needed to me fixed right away before it was too late. My nose was real swollen and the break was clean so he said it looks like I will not need surgery but to still come back in about a week. His friendly staff set the appointment. I had trouble breathing through my right nostril after the swelling went down. I mentioned it to him when I went back and he checked and I received the news that I needed surgery to lift up the inside of my nose because it caved in and blocked my airway. I was kind of upset because I had to be put to sleep to have this done and I was mainly terrified lol. I went through with the surgery. I felt like I was in good hands. The day I came home from surgery my mom dropped off my prescription and Walgreens said they never got the antibiotic prescription. This is the one I really needed. I called the number the hospital gave me incase I needed anything and they called Dr. Brissett. He called me back within 30 minutes and called my pharmacy and put in the prescription for me and let me know that he called it in. This was a plus for me too. He cares about his patients. He took time and make sure I got the antibiotics that I needed. I had to wear a cast for a week and i got it off today. I feel like a new person. My nose looks great!! It was uneven from the side of it being caved in and now it looks normal. I will go back in a month to take pictures and see the before and after pictures, and he will make sure my nose is looking good. :)I recommended him already to lots of people and I recommend him to you all."
- Y. /
RealSelf /
Oct 13, 2014
"16 Year Old Girl with Nasal Injuries is Grateful to Dr. Brissett! Houston, TX - Dr. Brissett is amazing. He is an experienced and talented ENT\Cosmetic surgeon. He was meticulous, gentle and kind to our family and especially so with the patient. The reconstructive surgery on my child's damaged nose has turned out better than we could have hoped. There was even less bruising and swelling immediately after the surgery than we expected, which I attribute mainly to his skill.His staff was friendly, professional and arranged all aspects of the procedure in the most convenient and pleasant way possible for us. What a rare pleasure in today's world.We are very grateful to Dr. Brissett, Ms. Regina Jones, their staff and the staff at St. Luke's Day Surgery Center as well."
- G. /
RealSelf /
Dec 19, 2014
"I Am an Older Woman and I Was in a Car Wreck and Smashed my Nose - Houston, TX - My nose was destroyed in a wreck. I went to Dr. Brissett and immediately felt that I had come to the right place for the best care possible. This proved to be 100 percent correct. Regina his assistant was and is wonderful. Dr. Brissett was the most skilled surgeon I have ever encountered. My surgery was the work of a miracle worker. Dr Brissett not only is a fabulous surgeon but he cares and gives his best to all his patients. He takes time to explain everything and answer all questions. I cant praise or say enough about him. He is the very best."
- M. /
RealSelf /
Oct 23, 2015
"Very nice manner. He will not suggest procedures that are unnecessary. He probably could have talked me into a procedure for my nose. He suggested I leave it the way it is. I am happy with that decision. For me, he's a smart, talented physician. I am lucky to have access to a doctor of his caliber."
- Anonymous /
Vitals /
Nov 14, 2012
Previous
Next
The best candidates for nose bone repair surgery:
Have suffered a nasal fracture due to trauma or an accident
Have had the injury for at least 2 – 3 months to allow healing to begin and swelling to subside
Have cosmetic issues related to fracture
Have breathing issues related to fracture
Desire a long-term solution
Desire a natural look
With less extensive breaks, the broken bones in the nose can simply be repositioned with special instruments. This would only require local anesthesia and could be an in-office surgery. For more extensive and multiple breaks, nasal bones, cartilage, and surrounding tissues and structures would have to be repositioned. The patient would be put under general anesthesia at an accredited surgical facility for an outpatient procedure. The nose would be properly stitched and dressed after surgery.
Patients can expect pain, discomfort, bruising, and swelling following surgery. Pain medication can be taken to resolve these symptoms. After surgery, there will be a number of follow-up visits to check on the progress of the healing nose. The plastic surgeon will provide clear instructions on how to care for the nose. After a few months, a patient should be able to see a noticeable difference in the nose and should continue to see improvement for up to a year.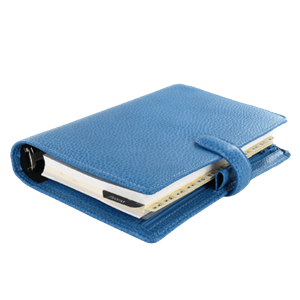 Nose fractures are not only painful but can lead to cosmetic and breathing issues that need to be addressed. A skilled plastic surgeon can correct these issues to get you back on your feet. Want to learn more? Call our office as soon as possible to schedule a consultation.
Related Procedures