What is a Nasal Fracture?
Nasal fractures are a common occurrence and, in fact, they are the number one cause for broken bones of the head and face. These fractures can result from trauma and accidents, such as automobile accidents, forceful blows, falls, and sport injuries. Bones often have to be realigned and reshaped through nose bone repair surgery not only for aesthetic purposes, but also to alleviate any associated breathing problems. Houston, TX double board-certified facial plastic surgeon, Dr. Anthony E. Brissett, can skillfully address fractured bones, as well as affected cartilage, to restore both the nose form and function. It's suggested to wait 2 – 3 months after developing the fracture to obtain the best results from surgery.
Repairing a nasal fracture with surgical intervention can provide Houston, TX patients with a number of fantastic aesthetic and functional benefits, such as:
Reshaping the bridge and nostrils
Correcting a deviated septum
Improving breathing by opening the nasal passageways
Adjusting appearance to meet cosmetic goals
Nasal Fractures Reviews
"If I could give him more than five stars, I would. I lost half of my upper lip, and had a two inch hole in my face between my lip and into the inside of my nose due to skin cancer. It has taken several reconstructive surgery's, and I'm still under his care, and in the process of more reconstructive surgery, but he has repaired me to the point that is almost unnoticeable. So far this journey has taken a year and a half, and it's not over yet. He is kind, caring, and always listens to my concerns. I could not give a higher recommendation to this man. And, I can never thank him enough for giving me my face back. "
- J.G. /
Healthgrades /
Sep 21, 2022
"While I am often the first to say who my doctor is, people ask me and agree how truly blessed I am to have been led to the best... As outcomes are remarkable and continue to evolve to what we know will be 'like it never happened...' But it did. And extremely tough... Thank you for best possible experience in every way..."
- anonymous /
Office Visit /
Aug 23, 2022
"From the Greeter Lonetta to Dr. Brissett's assistant Regina, the staff was the uttmostprofessional team I've ever experienced with Houston Methodist. Phone access, appointments prompted, and very caring staff who seems extremely concerned about your well being while in their office. High;y reccommend Dr. Brissett for any Nose problems you have. He took my nose that was broken 4 times and made and adjustment to increase my breathing by 100%. At 68 years old I appreciate that dearly. My energy is more active. My golf game is a lot more fun, being outdoor is now a pleasure instead of a burden. The downside? Well, is smelling the nasty Cigar and Pipe smoke when i go to a Casino. "
- J.B. /
Healthgrades /
Oct 14, 2022
"My experience with Dr. Brissett has been and is always a great pleasure. He is an excellent physician with great bedside manner. I would recommend him to anyone who needs facial surgery whether due to injury or for aesthetics. He's awesome at what he does."
- anonymous /
Office Visit /
Mar 10, 2023
"In the matter of 4 days, I went from deep trouble, to meeting the best in helping me on very short notice"
- anonymous /
Office Visit /
May 16, 2023
Previous
Next
who is a candidate for NASAL FRACTURE surgery?
The best candidates for nose bone repair surgery:
Have suffered a nasal fracture due to trauma or an accident
Have had the injury for at least 2 – 3 months to allow healing to begin and swelling to subside
Have cosmetic issues related to fracture
Have breathing issues related to fracture
Desire a long-term solution
Desire a natural look
What to Expect during NASAL FRACTURE surgery
With less extensive breaks, the broken bones in the nose can simply be repositioned with special instruments. This would only require local anesthesia and could be an in-office surgery. For more extensive and multiple breaks, nasal bones, cartilage, and surrounding tissues and structures would have to be repositioned. The patient would be put under general anesthesia at an accredited surgical facility for an outpatient procedure. The nose would be properly stitched and dressed after surgery.
how long is recovery from NASAL FRACTURE surgery?
Patients can expect pain, discomfort, bruising, and swelling following surgery. Pain medication can be taken to resolve these symptoms. After surgery, there will be a number of follow-up visits to check on the progress of the healing nose. The plastic surgeon will provide clear instructions on how to care for the nose. After a few months, a patient should be able to see a noticeable difference in the nose and should continue to see improvement for up to a year.
How does Dr. Brissett ensure patient comfort during the treatment of nasal fractures?
Ensuring patient comfort during the treatment process is paramount to Dr. Anthony E. Brissett. To accomplish this, he uses appropriate local or general anesthesia based on the severity of the fracture and the specific procedure. Additionally, he provides comprehensive pre-operative instructions to help patients prepare for their procedure, including measures to minimize anxiety and discomfort.
What methods does Dr. Brissett use to evaluate the severity of a nasal fracture?
Dr. Brissett employs a combination of physical examination, patient history, and advanced imaging techniques to assess the severity of a nasal fracture. This allows him to identify the precise nature and extent of the injury, which is critical for designing an effective treatment plan.
What are the options for contacting Dr. Brissett's clinic for a consultation on nasal fractures?
Patients seeking a consultation with Dr. Brissett can contact his clinic in Houston, Texas, using the information provided on our contact page. They can arrange an in-person appointment. Dr. Brissett's team prioritizes promptly and courteously responding to all patient inquiries.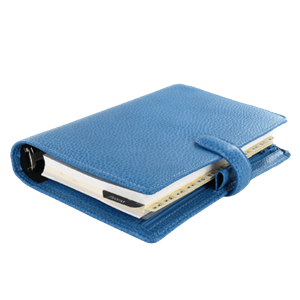 Nose fractures are not only painful but can lead to cosmetic and breathing issues that need to be addressed. A skilled plastic surgeon can correct these issues to get you back on your feet. Want to learn more? Call our office as soon as possible to schedule a consultation.
Related Procedures
Related Post