Not only is rhinoplasty one of the most common and popular plastic surgeries around, but it is also one of the most effective at dramatically transforming the appearance. Houston, TX-area double board-certified facial plastic surgeon, Dr. Anthony E. Brissett, provides various techniques to correct a number of nasal issues.
Some of the most common reasons patients choose rhinoplasty is to:
Improve a crooked nose
Remove a hump or bump
Reduce nasal width
Change the nose's size
Narrow the nasal tip and/or adjust its projection
Alter the size of nostrils
Since there is no one-size-fits-all approach to nasal surgery, Houston rhinoplasty surgeon Dr. Brissett works closely with the patient to provide the best, most natural results and is well regarded for his expertise in the area of rhinoplasty. He has transformed countless lives and appearances with his skilled rhinoplasty techniques.
Rhinoplasty Reviews
"If I could give him more than five stars, I would. I lost half of my upper lip, and had a two inch hole in my face between my lip and into the inside of my nose due to skin cancer. It has taken several reconstructive surgery's, and I'm still under his care, and in the process of more reconstructive surgery, but he has repaired me to the point that is almost unnoticeable. So far this journey has taken a year and a half, and it's not over yet. He is kind, caring, and always listens to my concerns. I could not give a higher recommendation to this man. And, I can never thank him enough for giving me my face back. "
- J.G. /
Healthgrades /
Sep 21, 2022
"From the Greeter Lonetta to Dr. Brissett's assistant Regina, the staff was the uttmostprofessional team I've ever experienced with Houston Methodist. Phone access, appointments prompted, and very caring staff who seems extremely concerned about your well being while in their office. High;y reccommend Dr. Brissett for any Nose problems you have. He took my nose that was broken 4 times and made and adjustment to increase my breathing by 100%. At 68 years old I appreciate that dearly. My energy is more active. My golf game is a lot more fun, being outdoor is now a pleasure instead of a burden. The downside? Well, is smelling the nasty Cigar and Pipe smoke when i go to a Casino. "
- J.B. /
Healthgrades /
Oct 14, 2022
"Great experience .Didn't have to wait long before I saw the doctor. Staff was SO kind and helpful"
- anonymous /
Office Visit /
Sep 22, 2022
"Dr. Brissett is the best! I could not have picked a more skilled/talented physician for my procedure. He has awesome bedside manner which is so important to me. He listened to my concerns and always provided patient education throughout every stage. I have not a single complaint about the outcome of choosing him. From start to finish, my experience has been great. I'm VERY VERY pleased."
- anonymous /
Office Visit /
Sep 24, 2022
"The most wonderful doctor ! Could not say enough good things about Dr. Brissett After consulting with 5 doctors for my deviated septum , and cosmetic changes I finally found the right doctor . He listened to my concerns and I could not be happier with the results. His staff is amazing attentive and helpful. If you are looking for ent / plastics Do not go anywhere other than Dr Brissett !"
- C.P. /
Google /
Nov 29, 2023
Previous
Next
What are the benefits of a rhinoplasty?
Rhinoplasty can improve the overall appearance of the nose and make it more proportional to the rest of the face. It can also correct functional problems with the nose, such as a deviated septum or difficulty breathing. Dr. Brissett understands that these issues can have a profound impact on a person's self-confidence and quality of life. Our team is proud to work with patients and determine the best course of action — so they achieve their desired results.
who is a Candidate for RHINOPLASTY?
What to Expect during RHINOPLASTY
Open rhinoplasty, or external rhinoplasty, involves the plastic surgeon making a small incision on the underside of the nose between the nostrils to give the surgeon better access to the lower and middle parts of the nose. The surgeon can then manipulate tissue, skin, and bone as needed. In addition, the placement of the incisions allows for minimal scarring. Open rhinoplasty is used for more complex nose surgeries.
With closed rhinoplasty, or endonasal rhinoplasty, incisions are made inside of the nostrils. This technique is usually used for less complex surgeries, such as when the nose already has a good shape and isn't considered too wide or too long. Due to the placement of the incisions, there will be no visible scarring.
Many people of various ethnic backgrounds wish to enhance and transform their nose without losing aspects of their heritage. If this is the case, then ethnic rhinoplasty is the way to satisfy these complementary goals. Using proven skill and experience, double-board-certified facial plastic surgeon, Dr. Anthony E. Brissett, has the extra level of finesse that is required when making a patient's aesthetic dreams become a reality.
Upset With Prior Rhinoplasty?
The overall goal of a rhinoplasty procedure is to provide a natural, aesthetically appealing nose that functions well. Due to a number of factors, a patient's rhinoplasty (nose surgery) may not live up to his or her expectations. With the highly technical surgery, Houston, TX double board-certified facial plastic surgeon, Dr. Anthony E. Brissett, can perform a revision rhinoplasty in order to correct a previous procedure.
Is rhinoplasty safe?
All surgical procedures, including rhinoplasty and nose reshaping surgery, come with some risks. These risks can be minimized if you follow our guidelines for preparation and recovery. Rest assured that Dr. Brissett routinely performs rhinoplasty with excellent outcomes.
Do you need to break my nose?
In some cases, breaking the nose is necessary to reshape the cartilage and bone. Our team at Brissett Plastic Surgery can let you know if this is necessary during your initial consultation. Any broken bones will be reattached and reshaped for a more pleasing appearance and better function.
Should I get a surgical or nonsurgical rhinoplasty?
Nonsurgical rhinoplasty is a safe way to achieve subtle changes in your nasal profile. While this procedure involves cosmetic injectables and requires no incisions, the results are temporary and will need to be redone once or several times a year to maintain your appearance.
how long is recovery from RHINOPLASTY?
After surgery, a patient's nose can be stabilized with splints made of soft material. A follow-up appointment will be scheduled for the next day where the splints will be removed and external dressings will be placed on the nose, which will remain for about 2 days. Patients should expect some pain, discomfort, bruising, and swelling after surgery that should fully subside within a few weeks. The nose will reposition and evolve into its surgically enhanced shape for months after surgery. The finished product should be fully realized within a year with a beautifully shaped, positioned, and proportionate nose.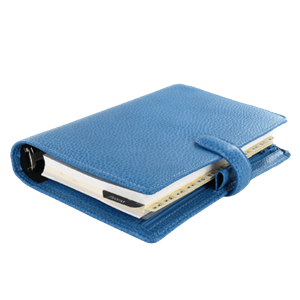 Plan Your Procedure
Procedure Recovery Location

Outpatient
Contact Us
get the nose of your dreams
Don't let your nose stand in the way of the beautiful face you want to put forward. At our practice, we have the ability to transform a number of noses from the simple to complex. We work with you every step of the way to ensure your satisfaction. We'll be happy to schedule a consultation for you to come in and learn more. Give our office a call today.
Related Procedures
Related Posts