Not only is rhinoplasty one of the most common and popular plastic surgeries around, but it is also one of the most effective at dramatically transforming the appearance. Houston, TX-area double board-certified facial plastic surgeon, Dr. Anthony E. Brissett, provides various techniques to correct a number of nasal issues.
Some of the most common reasons patients choose rhinoplasty is to:
Improve a crooked nose
Remove a hump or bump
Reduce nasal width
Change the nose's size
Narrow the nasal tip and/or adjust its projection
Alter the size of nostrils
Since there is no one-size-fits-all approach to nasal surgery, Houston rhinoplasty surgeon Dr. Brissett works closely with the patient to provide the best, most natural results and is well regarded for his expertise in the area of rhinoplasty. He has transformed countless lives and appearances with his skilled rhinoplasty techniques.
Rhinoplasty Reviews
"50 Year Woman Without a Palate an Has a Saddle Nose Defect - Houston, TX - Dr. Anthony E. Brissett gave me my life back, he also made me pretty again. Several years ago I had an infection that caused a defect in my nose. The defect affected my looks and breathing which also affected my speech. As the years went on breathing became more difficult. I seen dozens of doctor's always the same answer, I'm sorry cant help you and I would always have this defect.Then I met the greatest most kindest caring doctor in the whole world, Dr. Brissett. He not only gave me hope ,He said I can fix your nose which should help your breathing. Not only did he help my looks, My breathing and speech are perfect also. Not only did he give me my looks, breathing and speech he also gave me my pride and dignity back. I'm very grateful to Dr. Brissett he is a great surgeon and wonderful doctor who is a blessing to his profession. Thank you with all my heart Dr. Brissett for giving me my life back and making me pretty again."
- T. /
RealSelf /
Feb 16, 2014
"Broken and Collapsed Nose in an Accident. Houston, TX - I highly recommend Dr. Brissett!!! I broke my nose while dancing and getting ready for a show. I lost a lot of blood and the whole experience was overwhelming. I am 30 years old and I have never been hurt or been to the ER. It all changed on my 30th birthday when I had the accident. My friend accidentally hit me with the back of his arm and broke it. I was recommended to Dr. Brissett from the ER I went to. I called his office the next day so he can check my nose and make sure all was ok. He saw me the next day. He wanted to make sure I didn't have any damage inside my nose that needed to me fixed right away before it was too late. My nose was real swollen and the break was clean so he said it looks like I will not need surgery but to still come back in about a week. His friendly staff set the appointment. I had trouble breathing through my right nostril after the swelling went down. I mentioned it to him when I went back and he checked and I received the news that I needed surgery to lift up the inside of my nose because it caved in and blocked my airway. I was kind of upset because I had to be put to sleep to have this done and I was mainly terrified lol. I went through with the surgery. I felt like I was in good hands. The day I came home from surgery my mom dropped off my prescription and Walgreens said they never got the antibiotic prescription. This is the one I really needed. I called the number the hospital gave me incase I needed anything and they called Dr. Brissett. He called me back within 30 minutes and called my pharmacy and put in the prescription for me and let me know that he called it in. This was a plus for me too. He cares about his patients. He took time and make sure I got the antibiotics that I needed. I had to wear a cast for a week and i got it off today. I feel like a new person. My nose looks great!! It was uneven from the side of it being caved in and now it looks normal. I will go back in a month to take pictures and see the before and after pictures, and he will make sure my nose is looking good. :)I recommended him already to lots of people and I recommend him to you all."
- Y. /
RealSelf /
Oct 13, 2014
"16 Year Old Girl with Nasal Injuries is Grateful to Dr. Brissett! Houston, TX - Dr. Brissett is amazing. He is an experienced and talented ENT\Cosmetic surgeon. He was meticulous, gentle and kind to our family and especially so with the patient. The reconstructive surgery on my child's damaged nose has turned out better than we could have hoped. There was even less bruising and swelling immediately after the surgery than we expected, which I attribute mainly to his skill.His staff was friendly, professional and arranged all aspects of the procedure in the most convenient and pleasant way possible for us. What a rare pleasure in today's world.We are very grateful to Dr. Brissett, Ms. Regina Jones, their staff and the staff at St. Luke's Day Surgery Center as well."
- G. /
RealSelf /
Dec 19, 2014
"I Am an Older Woman and I Was in a Car Wreck and Smashed my Nose - Houston, TX - My nose was destroyed in a wreck. I went to Dr. Brissett and immediately felt that I had come to the right place for the best care possible. This proved to be 100 percent correct. Regina his assistant was and is wonderful. Dr. Brissett was the most skilled surgeon I have ever encountered. My surgery was the work of a miracle worker. Dr Brissett not only is a fabulous surgeon but he cares and gives his best to all his patients. He takes time to explain everything and answer all questions. I cant praise or say enough about him. He is the very best."
- M. /
RealSelf /
Oct 23, 2015
"Very nice manner. He will not suggest procedures that are unnecessary. He probably could have talked me into a procedure for my nose. He suggested I leave it the way it is. I am happy with that decision. For me, he's a smart, talented physician. I am lucky to have access to a doctor of his caliber."
- Anonymous /
Vitals /
Nov 14, 2012
Previous
Next
Open rhinoplasty, or external rhinoplasty, involves the plastic surgeon making a small incision on the underside of the nose between the nostrils to give the surgeon better access to the lower and middle parts of the nose. The surgeon can then manipulate tissue, skin, and bone as needed. In addition, the placement of the incisions allows for minimal scarring. Open rhinoplasty is used for more complex nose surgeries.
With closed rhinoplasty, or endonasal rhinoplasty, incisions are made inside of the nostrils. This technique is usually used for less complex surgeries, such as when the nose already has a good shape and isn't considered too wide or too long. Due to the placement of the incisions, there will be no visible scarring.
Many people of various ethnic backgrounds wish to enhance and transform their nose without losing aspects of their heritage. If this is the case, then ethnic rhinoplasty is the way to satisfy these complementary goals. Using proven skill and experience, double-board-certified facial plastic surgeon, Dr. Anthony E. Brissett, has the extra level of finesse that is required when making a patient's aesthetic dreams become a reality.
Upset With Prior Rhinoplasty?
The overall goal of a rhinoplasty procedure is to provide a natural, aesthetically appealing nose that functions well. Due to a number of factors, a patient's rhinoplasty (nose surgery) may not live up to his or her expectations. With the highly technical surgery, Houston, TX double board-certified facial plastic surgeon, Dr. Anthony E. Brissett, can perform a revision rhinoplasty in order to correct a previous procedure.
After surgery, a patient's nose can be stabilized with splints made of soft material. A follow-up appointment will be scheduled for the next day where the splints will be removed and external dressings will be placed on the nose, which will remain for about 2 days. Patients should expect some pain, discomfort, bruising, and swelling after surgery that should fully subside within a few weeks. The nose will reposition and evolve into its surgically enhanced shape for months after surgery. The finished product should be fully realized within a year with a beautifully shaped, positioned, and proportionate nose.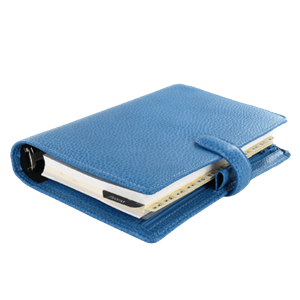 Plan Your Procedure
Procedure Recovery Location

Outpatient
Contact Us
get the nose of your dreams
Don't let your nose stand in the way of the beautiful face you want to put forward. At our practice, we have the ability to transform a number of noses from the simple to complex. We work with you every step of the way to ensure your satisfaction. We'll be happy to schedule a consultation for you to come in and learn more. Give our office a call today.
Related Procedures