What is Revision Rhinoplasty?
Due to a number of factors, a patient's rhinoplasty (nose surgery) may not live up to his or her expectations. Some patients may think they have to settle with the undesirable results, but with revision surgery, a patient's nose can look better than ever. With the highly technical surgery, Houston, TX double board-certified facial plastic surgeon, Dr. Anthony E. Brissett, can repair a range of nose issues caused by a lackluster previous surgery. Dr. Brissett will start with a thorough consultation to assess the nose, get the patient's feedback and goals, and then he can design a game plan to restore both form and function. Dr. Brissett is known for his skilled hand at revision surgery and has the ability to provide the most desirable nose for a patient.
What Are The Benefits Of Revision Rhinoplasty?
A customized revision rhinoplasty procedure designed and performed by Dr. Brissett can help you achieve the look you want with excellent benefits that include:
Correcting a previous rhinoplasty procedure with unfavorable results
Rebuilding damaged nasal structures and tissue
Improving breathing by opening airways
Reducing snoring and sleep apnea
Achieving a look you are happy with
Creating a refreshed and more youthful appearance
Primary Rhinoplasty Information
Revision Rhinoplasty Reviews
"50 Year Woman Without a Palate an Has a Saddle Nose Defect - Houston, TX - Dr. Anthony E. Brissett gave me my life back, he also made me pretty again. Several years ago I had an infection that caused a defect in my nose. The defect affected my looks and breathing which also affected my speech. As the years went on breathing became more difficult. I seen dozens of doctor's always the same answer, I'm sorry cant help you and I would always have this defect.Then I met the greatest most kindest caring doctor in the whole world, Dr. Brissett. He not only gave me hope ,He said I can fix your nose which should help your breathing. Not only did he help my looks, My breathing and speech are perfect also. Not only did he give me my looks, breathing and speech he also gave me my pride and dignity back. I'm very grateful to Dr. Brissett he is a great surgeon and wonderful doctor who is a blessing to his profession. Thank you with all my heart Dr. Brissett for giving me my life back and making me pretty again."
- T. /
RealSelf /
Feb 16, 2014
"Dr. Brissett, I want to extend my thanks and appreciation for the wonderful care and professionalism I experienced both by your and your staff. It has been a good experience with speedy appointments & gracious tending. My sincere gratitude"
- R.H. /
Office Visit /
Aug 08, 2016
"The visit was quick, friendly and great!"
- DE /
Office Visit /
Nov 01, 2016
Previous
Next
who is a Candidate for REVISION RHINOPLASTY?
The best candidates for revision rhinoplasty:
Have had one or more previous nose surgeries with undesirable results
Have problems with form and/or function
Have realistic outcomes
Desire a long-term solution
Desire a natural look
What to Expect during REVISION RHINOPLASTY
Since revision surgery follows one or more previous nose surgeries, a patient needs to understand that this surgery is more complex and technical. In some cases, patients may have had multiple prior nose surgeries, which significantly alters the nose. Before any nasal surgery, the nose naturally consists of various layers of tissue planes that are dissected during nasal surgery. Going into a revision surgery, these planes may be completely gone, which the surgeon will have to address. In some cases, a graft will need to be used to replenish the structure.
Also, depending on the state of the nose, the surgeon will need to choose between open or closed rhinoplasty. With open rhinoplasty, a small incision will be made on the underside of the nose between the nostrils to allow the surgeon better access to various parts of the nose. The technique is used for more complicated surgeries and is used most often with revision surgery. Closed rhinoplasty involves incisions that are made inside of the nostrils and are reserved for less complicated surgeries.
how long is recovery from REVISION RHINOPLASTY?
Depending on the complexity, revision surgery can take about 1 hour to complete. Similar to primary nasal surgery, a patient can expect pain, discomfort, bruising, and swelling following surgery. There will be multiple follow-up appointments to check the progress of the nose. Results from revision surgery can vary greatly due to a number of factors, such as how complicated the surgery was and the previous condition of the nose. Most patients should be able to notice a marked improvement in their nose after a few months.
Revision rhinoplasty FAQs
When is the ideal time to have a revision rhinoplasty?
The ideal time to have a revision procedure is not always defined. It can be performed at any point if you're concerned about the function or aesthetics of your nose. However, it's very important to heal completely from your initial rhinoplasty surgery. This is why Dr. Brissett suggests waiting a full 12 months before seeking a secondary procedure.
Will my results be better?
Revision procedures are complex because much of the original nasal structure has already been altered. It's important to find a specialist with years of experience with this particular surgery. Our team in Houston, TX, has an excellent track record of providing patients with beautiful results that last.
What are the risks of revision rhinoplasty?
Just like any other type of surgery, revision rhinoplasty is not without risk. Patients should follow our pre-and post-surgical instructions to avoid complications like bleeding and infection. We review all potential risks with each patient before deciding whether they're a good candidate for this procedure.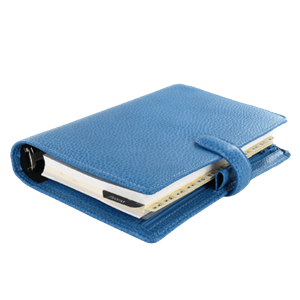 Plan Your Procedure
Procedure Recovery Location

Outpatient
Contact Us
There are many aspects to consider when choosing to have revision surgery. Therefore, it's critical to have a thorough consultation with a highly skilled plastic surgeon to have all of your questions answered and to express your concerns. We allow you to meet with the surgeon as long as needed to make an informed choice. Please contact our office today to schedule a consultation.
Related Procedures
Related Posts